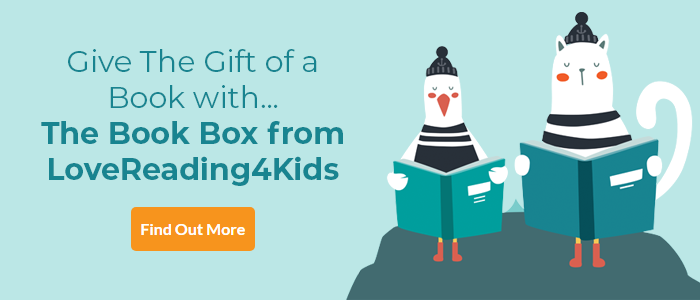 Journey to the River Sea Review
A gorgeous 20th anniversary edition of Eva Ibbotson's award-winning, bestselling classic adventure, with a beautiful cover by Katie Hickey and an introduction by award-winning author of Letters from the Lighthouse Emma Carroll.
August 2013 Guest Editor, Lauren St John "To me, Eva Ibbotsen is a genius. You can pick up any of her books – The Dragonfly Pool and One Boy and His Dog are also fantastic – and be guaranteed a good read. Journey to the River Sea is about orphaned London schoolgirl, Maia, who, accompanied by her strict but kind governess, is sent to live with her ghastly relatives in South America. Unlike her nature-phobic relatives, Maia loves her exotic, colourful new world. This is a journey of the spirit as well as the globe and the way Maia unfurls like a flower with each new adventure and encounter is one of the many reasons Journey to the River Sea is a classic. A warm, joyous book to be enjoyed by any generation."
Chosen by Anne Fine as one of her favourite reads... 'A charming and magical adventure story that is full of wisdom, warmth and understanding. Orphaned Maia is sent off to stay with her relatives far, far away in the heart of the Amazon jungle. She's excited by the prospect of living such an inspiring place but soon finds that life with her twin cousins Gwendolyn and Beatrice is torture.'
Other Info
A note from the author.... 'I had always wanted to write a straight adventure story, but the kind where the adventures were about travelling and finding new ways to live and not being eaten by crocodiles (which is sad but probably not very interesting). Maia, the heroine, is exactly the sort of person I wanted to be but wasn't: brave and resourceful but also sensitive and kind.'
***Eva's son, Toby Ibbotson, is now continuing the tradition of storytelling with his novel Mountwood School for Ghosts which is based on an original idea by Eva Ibbotson.
Journey to the River Sea Synopsis
A joyous Amazon adventure set in the lush nature of Brazil, Journey to the River Sea is filled with mystery and extraordinary characters. Maia, an orphan, can't wait to reach her distant relatives a thousand miles up the Amazon. She imagines a loving family with whom she will share great adventures. Instead she finds two spiteful cousins who see the jungle as the enemy and refuse to go outdoors.
But the wonders of the rainforest more than make up for the hideous twins and their parents. And when Maia meets a mysterious boy who lives alone on the wild river shores, she begins a spectacular journey to the heart of an extraordinary and beautiful new world.
Winner of the Smarties Gold Medal. Shortlisted for the Carnegie Medal and the Whitbread Award (now the Costa).
Journey to the River Sea Press Reviews
One of the finest, funniest, most exciting epic adventures ever written -- Philip Pullman
Enchanting and inspiring. Any reader presented with this book will be enriched for life -- Anne Fine
My favourite children's book -- Lauren St John
The most perfect children's book . . . captivatingly told, funny and moving -- Nicolete Jones, Sunday Times
A bubbly and fantastical adventure . . . Driven by humour and warmth, Journey to the River Sea has an irresistible charm -- Julia Eccleshare, Guardian
A plot too exciting to put down. Sheer pleasure -- Sarah Johnson, The Times
This is a wonderful adventure story, told with energy and imagination - Mail on Sunday
Eva Ibbotson's children's books include not only her famous Journey to the River Sea but classics for seven-year-olds and above, such as Which Witch?, Dial a Ghost and Monster Mission. Wildly original and wholly satisfying. -- Amanda Craig - The Guardian
If you loved this, you might like these...