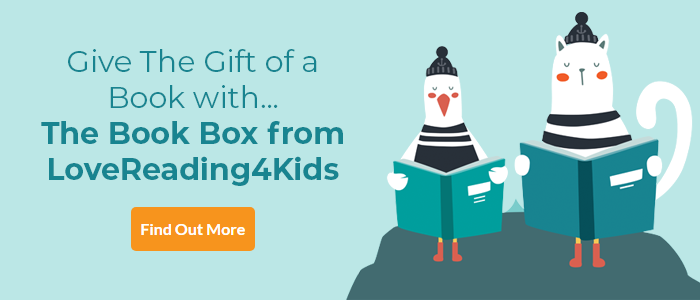 The Yearbook Review
Facing fears, speaking out, taking action and finding your truth
June 2021 Book of the Month
Honest, authentic and (ultimately) uplifting, Holly Bourne's The Yearbook will strike a powerful chord with young women on the brink of leaving secondary school. Realistically raw in its portrayal of toxic relationships (from poisonous school peers to abusive partners), with an underdog protagonist readers will wholeheartedly root for, and a sweet, slow-burning romance that will melt the most cynical of hearts, this is classic contemporary YA.
Budding journalist Paige lives a lonely, isolated life - "the undeniable truth was that I was invisible as well as unlovable. Nobody could see me see me at all, let alone look at me and see the potential to store their heart there. People don't fall in love with wallpaper. Or silence." At the same time, her parents' marriage shows the jeopardies of falling in love with the wrong person. She and her mum walk on eggshells around her erratic, coercively controlling dad who flips from jolly joker to enraged monster over the tiniest thing. At least Paige has the school newspaper to keep her occupied - until it's hijacked by malicious narcissists from the official Leavers' Committee who want to create a yearbook.
As Paige's family life disintegrates, she realises that the infiltrators steering the yearbook are re-writing history. The same goes for Paige's dad and his ilk - people who think "they're the hero of their own story, but, actually, in the pursuit of being so important, they're often the villain of everyone else's". Thankfully, though, hope comes in the form of her independent-minded aunt Polly ("she seemed to genuinely care for me") and soul-lifting Elijah, who supports Paige's quest to find her voice and speak the truth after they meet through a copy of To Kill a Mockingbird.
The Yearbook Synopsis
Paige is used to staying quiet in the face of lies. Like how popular girl Grace is a such an amazing person (lie). How Laura steals people's boyfriends (lie). How her own family are so perfect (lie). Now Grace and friends have picked their best high-school moments for Paige to put in the all-important Yearbook. And they're not just lies. They're poison. But Paige has finally had enough. And as she starts to find love through the pages of a book, she finds her voice too. Now she is going to rewrite her story - and the Yearbook is the perfect place to do it. Paige Vickers: Most likely to...bring down the mean girls.
Mean Girls meets To All The Boys I've Loved Before in this hugely relatable high-school takedown from the queen of UKYA.
The Yearbook Reader Reviews
In addition to our Lovereading4Kids expert opinion some of our Reader Review Panel were also lucky enough to read and review this title. You can click here to read the full reviews.
Whilst the cover is very bright and colourful, this book isn't always super cheery, in the best way possible. Of course there are sweet moments of fun sprinkled throughout, but some of the main themes are quite a bit darker. Full review
A great read, very relatable, very realistic to senior schools. Full review
The Yearbook Press Reviews
Searingly honest and laced with humour. - The Observer
The brilliant Holly Bourne exposes the dramas, traumas and tyranny of secondary school life in this sharply funny and wholly relatable new novel. - The Bookseller
Praise for Holly Bourne;
Holly Bourne is something special, she's got it – Patrick Ness
The book every young woman needs on her bookshelf – Red
A brutal and brilliant takedown of how we talk about mental illness, feminism, and friendship – The Guardian
Takes a hard look at young people's experiences with mental health – Buzzfeed
This is Bourne at her outrageous, courageous, necessary best – The Guardian
If you loved this, you might like these...