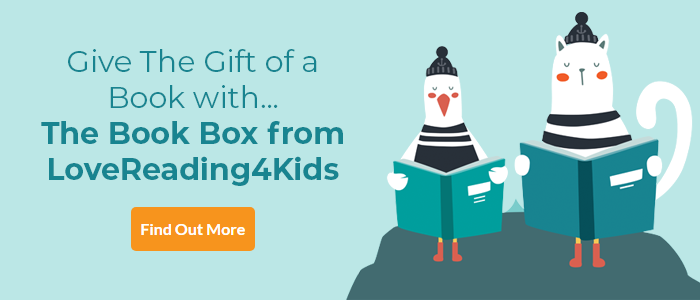 How I Saved the World in a Week Review
A thrilling apocalyptic adventure which takes being prepared to new levels
Once again Polly Ho-Yen shows her facility at injecting a thrilling element of sci-fi and mild horror into her stories of very real children and authentic depictions of relationships with family and friends. What could be a familiar tale of a young boy dealing with family break up and a parent with what we can see are mental health issues, becomes a nightmare battle for survival. Billy's mum, Sylvia, is constantly teaching him the rules for how to survive alone, often taking him out of school for practical lessons. But one lesson gets life-threateningly out of hand and Billy is sent to live with his father while she is hospitalized. Billy has to learn to trust his father and his potential new family and also accept the true friendship offered by Anwar. They will all need each other when the doom that Sylvia seemed to be expecting arrives in the shape of a terrifying virus. Billy is a character that readers will really care about and admire his courage and resilience. He learns some valuable lessons about people being stronger together and finally understands what happened to his mother. While the resolution of the crisis might stretch credibility for adult readers, younger readers will gallop through to the nail-biting climax in this exciting adventure.
Other Info
A letter from the author :
Dear Reader,
I have to admit that the idea behind How I Saved the World in a Week did not come from me.
My husband and I were waiting for noodles in a restaurant when he told me he thought I could write a good story about a child who learns skills from a survival guide that is dear to them. Then in the wake of a world-changing event, everything the child has picked up sharply falls into place.
That was it – I had to start there and then! I asked our waiter if I could have one of the mini packs of crayons I'd seen them handing out to children in the restaurant and I started to sketch out the story and the characters straightaway on to the paper menu.
Billy, the boy who would learn these survival skills, arrived immediately. I vividly remember sweeping my orange crayon back and forth from the gyozas to the ramen, showing the huge journey that he was going to have to undertake. In one corner of the menu, I doodled an army of zombie-like creatures that would become 'the Greys'. They started to take over the page and, of course, in my mind, Billy's world.
When I think back to those first crayoned doodles that became the book that you have before you now, two things strike me. One is that I can't wait to return to a restaurant to map out my next story– sustenance, paper and crayons on tap – the perfect set up. And secondly, that my husband believed that I was the right person to tell this story.
How I Saved the World in a Week is, at its core, all about our connection to family and the extraordinary power that's created when they believe in you.
I hope you enjoy reading it and come away from it thinking that even when we're living through extraordinary, world-changing times, as we are now, the strength of our connection with each other will always carry us through.
Happy reading!
Polly x
How I Saved the World in a Week Synopsis
From the bestselling and Waterstones Children's Book Prize shortlisted author of Boy in the Tower. Perfect for fans of Ross Welford, Lisa Thompson and Onjali Rauf.
Rule number one: Always be prepared . . . Billy's mum isn't like other mums. All she wants is to teach him the Rules of Survival - how to make fire, build shelter and find food. She likes to test Billy on the rules until one day she goes too far, and Billy is sent to live with a dad he barely knows.
Then the world changes suddenly and forever, as people begin to be infected with a mysterious virus that turns their skin grey. As chaos breaks out and Billy has to flee the city, he knows that this is what his mum was preparing him for - not just to save his family, but to save the whole world.
How I Saved the World in a Week Press Reviews
Praise for How I Saved the World in a Week:
'A fabulous page-turner' - Abi Elphinstone, author of Sky Song
'A compelling and timely survivalist journey' - Sita Brahmachari, author of Where the River Runs Gold
'A brave and powerful story' - Jasbinder Bilan, author of Asha & the Spirit Bird
Praise for Boy in the Tower:
'An unusual and very impressive debut' - Fiona Noble, The Bookseller
If you loved this, you might like these...