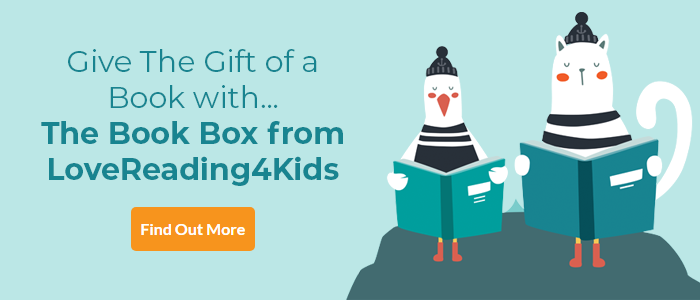 Bad Panda Review
Readers will fall in love with this cute bad panda
Lin is seriously cute, even for a panda. In fact, she's the sort of cute that reduces everyone to inarticulate cooing and desperate requests for cuddles. It's part of the genius of Haddow's book that lots of small children will identify with that, and with Lin's utter disgust at this response! When she's sent away from her brother and best friend Face-Like-A-Bag-Of-Potatoes to a different zoo, and advertised as The World's Fluffiest Panda, Lin flips: she'll do anything to get back. Her plan, in which she is ably assisted by new friend Fu, involves being so bad the keepers will have to send her home. Readers will love Lin's comic adventures and race through the story. Sheena Dempsey's two-colour illustrations are as lively as Lin, and the story often slips into comic strip, making it super-readable as well as super-fun.
Bad Panda Synopsis
Are you sick of being utterly adorable? Tired of being cuddled and hugged? Fed up of having your head confused for your bottom because you just so happen to be SOOOOPER-DOOOOOPER fluffy?
Lin: If you answered yes to any of those questions, then you're in the right book.
Everyone thinks that Lin is the cutest panda in the world. So much so that they ship her off to the local zoo, away from her beloved brother, to be ogled at by the masses. But Lin HATES being cute, and now she will do everything in her power to prove that she's the baddest, meanest, most un-cute animal in the zoo.
Laugh-yourself-out-of-bed hilarious, the first in a new series from the creators of Dave Pigeon.
Bad Panda Press Reviews
Praise for Swapna and Sheena:
'Hilarious! Wonderfully warm illustrations . . .full of surprises.' Sarah McIntyre
'A winner.' Guardian
'Every page is packed with laughs.' Michelle Robinson
'Children will undoubtedly love this . . . will have them giggling throughout.' Bookbag
'Full of laughs.' Tom Fletcher
'Perfect for fans of Pamela Butchart and Alex T. Smith.' Book Lover Jo
If you loved this, you might like these...