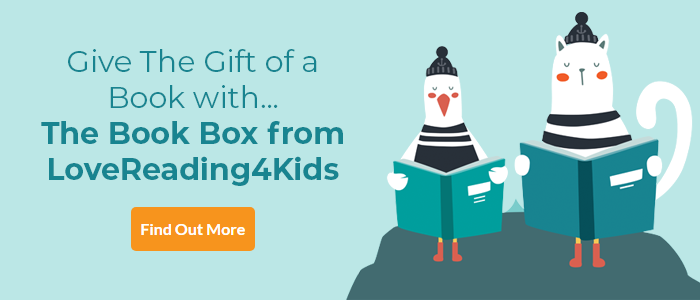 See What I Can Do! Review
A beautifully inclusive and positive introduction to being differently abled
This is the third book from this author and illustrator partnership, after the acclaimed Through the Eyes of Me and Through the Eyes of Us, which focused specifically upon the world of the autistic child and were inspired by Jon's daughter. Here the scope has been broadened to look at all sorts of difference, both visible and invisible. Each spread is a delightful conversation with a child or children explaining what is different about them and what can be difficult, but most importantly focuses on the positives and what they enjoy and want to do. The text captures a very natural matter-of-fact voice and speaks directly to the innate and healthy curiosity of all children. The lively illustrations are not just brilliantly inclusive, they give a really joyous feel to the whole book. Covering a wide range of conditions including Autism, ADHD, cystic fibrosis, cerebal palsy, Downs Syndrome, muscular dystrophy, asthma, dyslexsia, dyspraxia, epilepsy, deafness and blindness makes this book a wonderful resource to prompt discussion and empathy, but is also valuable for the children who live with these daily challenges and may need to see them themselves reflected in such a positive way. An added bonus at the back of the book is an explanation of terms and useful web links. Altogether an essential book for the classroom, but also one that can be shared and enjoyed at home.
Other Info
Jon Roberts says 'After speaking to friends and family who have disabilities, we wanted to write this book to help raise awareness in school and at home and to share real-life stories direct from children from around the world' .
80% of royalties going towards the work of Scope and Sarah's Trust.
See What I Can Do! Synopsis
Inspired by the real-life experiences of children with a variety of differences, See What I Can Do! introduces children to conditions such as autism, dyslexia, dyspraxia, dyscalculia, ADHD, Down's syndrome, cystic fibrosis, muscular dystrophy, cerebral palsy, spina bifida, epilepsy, asthma and more, providing an understanding of what life can look like, as well as the challenges children can face both in school and outside of it. These gentle but highly informative and ultimately inspirational accounts, accompanied by beautiful illustration work, are filled with positive messages and new perspectives for young readers to relate to, showing the children engaging in a range of activities and aspirations.
Written by Swansea-based author Jon Roberts and illustrated by Cardigan-based illustrator Hannah Rounding, See What I Can Do! is inspired by the lives of Jon's daughter Kya, who is on the autistic spectrum, and some of her friends. Accompanying their previous titles, Through the Eyes of Me and Through the Eyes of Us, introducing children to autism through the eyes of Kya and Martha, this series of picture books are perfect to use in the classroom and at home to aid an understanding of difference and inclusion.
See What I Can Do! Press Reviews
'an orchestra has many instruments that harmonise together to create a wonderful sound. Humans each have strengths and weaknesses, but we need them all to create a vibrant world. This book beautifully demonstrates that.' Thomas Shakespeare FBA, London School of Hygiene and Tropical Medicine
'Diversity is a way of accepting and embracing difference. It's a great means of exploring positive and meaningful differences as well as changes so we all experience opportunities, the chance for fair play and equality.' Tessa Sanderson CBE
'This book is really helpful to me as well as beautiful. I am involved in a lot of inclusion and this helps me understand more types of difference.' Sarah Gordy, professional actor, dancer and model
If you loved this, you might like these...