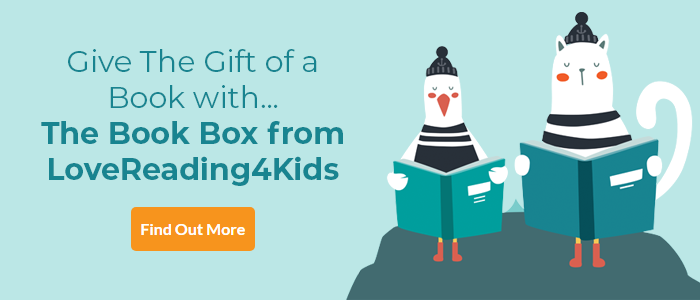 Manju's Magic Muddle: A Bloomsbury Young Reader Review
A funny, magical story, ideal for children practising reading at home or in school
Book Band: Gold Ideal for ages 6+
An amusing book about a bored little girl called Manju and a rather unsuccessful genie with a cold. This is a fun story with confusion created by the genie's mishearing of wishes and the somewhat unusual outcomes. The humour of this is quite sophisticated, but the story can still be enjoyed, even if the humour needs to be explained, such as the genie's mishearing of milk for silk. Although this is a fun story, the theme of kindness towards the genie and the elderly Mrs Cumin, was a nice touch and a good point for discussion.
The book is written in chapters which young children love as they feel they are reading 'real books' and as with all books in a range, I feel it is essential that the stories are not patronising. The books should be written for the reader's ability and not the reader's chronological age.
Other Info
The Bloomsbury Readers series is packed with brilliant books to get children reading independently in Key Stage 2, with book-banded stories by award-winning authors like double Carnegie Medal winner Geraldine McCaughrean and Waterstones Prize winner Patrice Lawrence, covering a wide range of genres and topics.
With charming illustrations and online guided reading notes written by the Centre for Literacy in Primary Education (CLPE), this series is ideal for reading both in the classroom and at home.
For more information visit www.bloomsburyguidedreading.com.
Manju's Magic Muddle: A Bloomsbury Young Reader Synopsis
The characters from Manju's Magic Wishes return in this quirky comedy from Chitra Soundar, perfect for Key Stage 1 (KS1) children who are learning to read by themselves.
Manju's stuck at home and she is BORED. Looking for entertainment, she summons the genie. When he turns up with a terrible cold, the genie can't hear any of Manju's wishes properly and his magic is even more strange than usual. Can Manju help him sort out the muddle?
It features illustrations from Veronica Montoya and hilarious mishaps that children will love.
Manju's Magic Muddle: A Bloomsbury Young Reader Press Reviews
Praise for the Bloomsbury Young Readers series;
'Written by favourite authors, these are well worth collecting and are just the thing for children ready for reading' – Andrea Reece, LoveReading4Kids
'Every child needs a Bloomsbury Young Reader.' - Julie-Ann McCulloch, Teacher
If you loved this, you might like these...