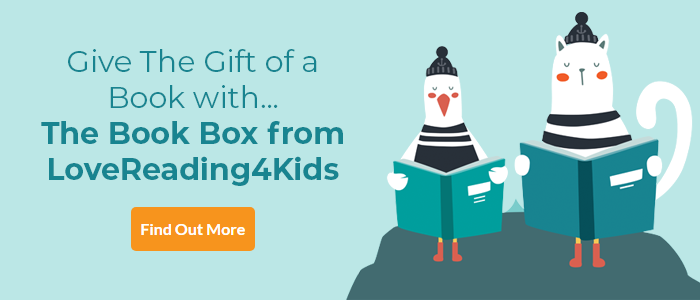 Freddy and the New Kid Review
An awesome new adventure for everyone's favourite schoolboy robot
This is the second illustrated novel about Phoenix Comic robot star Freddy and is every bit as funny as the first. There's a new girl at school and she's super-competitive. Before you know it, Freddy and Aoife are in a competition to determine who's best, humans or robots. After near disaster in the swimming pool – not the best place to use his rocket boosters – Freddy is determined to win, whatever it takes. His big brother, robot Alex, advises him that no-one wins in an Us vs Them contest but it takes Freddy a bit longer to understand exactly why. Freddy is a terrific character, full of human frailties for all his robot awesomeness, and this is so much fun to read while also delivering an important message about difference, bias and how to counter it. Great stuff, Freddy rules!
Other Info
Find out more about Neill Cameron, his books and his passion for comics on our Guest Editor channel here.
Freddy and the New Kid Synopsis
Fizzing with hilarity and empathy, and sublimely dynamic, Neill Cameron's books celebrate unity, uniqueness and diversity.
Freddy LOVES being a robot and using his super-powers. But he's about to meet someone who definitely DOESN'T think rocket boosters or lasers are the coolest thing on the playground. When Aoife, the new kid, turns up at school, the ULTIMATE CHALLENGE begins, to decide once and for all who is superior: humans or robots? Aoife or Freddy?
To decide the winner, they must navigate chaos in the school pool, an epic tower of terror, and even MATHS… It won't be easy. But along the way, will Aoife and Freddy discover they have more in common than they first thought?
The second hilarious book starring Freddy, the superhero robot! Following on from the escapades of Freddy vs School, Neill Cameron's new novel follows the highs and lows of life as a robot with super-awesome powers. A story that's fully illustrated and bursting with laughs and wisdom, from the incredibly talented creator of the Mega Robo Bros series and How to Make Awesome Comics.
Freddy and the New Kid Press Reviews
'Mega funny, mega mega brilliant, mega mega mega AWESOME.' Jamie Littler
Praise for Freddy Vs School:
'Brilliantly written and HILARIOUS!' Laura Ellen Anderson
'So much fun... if you know any younger child out there who loves Dog Man, Captain Underpants, Wimpy Kid, Dork Diaries, this is the perfect next thing for them to fall in love with' Comicon
'Funny... entertaining... ideal for confident junior readers' BookTrust
'Pure joy' Louie Stowell
'Guaranteed to make readers of all ages laugh out loud while also providing a heartwarming and perceptive insight into diversity' Lancashire Post
'Brilliantly funny' LoveReading
If you loved this, you might like these...