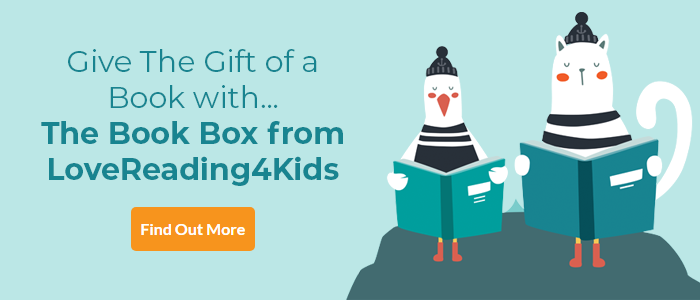 Medusa Review
Thrilling, flaming feminist re-telling of the Greek myth
November 2021 Book of the Month - A November 2021 Star Book!
Jessie Burton's fiery feminist re-telling of the Greek myth of Medusa blazes with intrigue and beauty courtesy of author's elegant style and Olivia Lomenech Gill's fabulously evocative colour illustrations. It's an incredible feat of intellect and imagination that takes down toxic masculinity and victim-blaming culture through an ingenious reframing, reclaiming of Medusa.
The gods have exiled Medusa to a remote island, with no one for company but the snakes she has for hair. That is, until impossibly beautiful Perseus arrives and transfixes her: "I know a lot about beauty. Too much in fact. But I'd never seen anything like him…I wanted to eat him up like honey cake." Desires awoken, Medusa won't reveal her name, or let him see her: "I was just going to sit on the other side of this entrance rock and pretend that boys like him washed up on desert islands all the time." This excerpt encapsulates one of the many marvellous things about this book. The writing - cleverly, and compellingly - feels both timeless and modern. Medusa's narrative, and the dialogue, is laced with wit, and infused with tremendous detail.
But betrayal swoops in the wake of desire, and all-too familiar mechanisms of patriarchy come into play with ferocity. Ultimately, though, and with a magnificent sense of sisterhood, Medusa comes to a new state of being: "Self-awareness is a great banisher of loneliness. And my sisters, the immortals, are with me." This is terrifically inspiring and empowering in the ways of timeless myths, but also in ways that are very, very real - "you will find me when you need me, when the wind hears a woman's cry and fills my sails forward. And I will whisper on the water that one must never fear the raised shield, the reflection caught in an office window, or the mirror in a bathroom."
Medusa Synopsis
A dazzling, feminist retelling of Greek myth from the internationally bestselling author of The Miniaturist, stunningly illustrated by Olivia Lomenech Gill.
Exiled to a far-flung island by the whims of the gods, Medusa has little company except the snakes that adorn her head instead of hair. But when a charmed, beautiful boy called Perseus arrives on the island, her lonely existence is disrupted with the force of a supernova, unleashing desire, love and betrayal...
Filled with glorious full-colour illustrations by award-winning Olivia Lomenech Gill, this astonishing retelling of Greek myth is perfect for readers of Circe and The Silence of the Girls. Illuminating the girl behind the legend, it brings alive Medusa for a new generation.
Medusa Press Reviews
Easily my read of the year. Sheer perfection from start to finish - Catherine Doyle
This book is a beautiful excavation, uncovering the girl beneath the gorgon, the power within the punished. Exquisitely told, Medusa stole my heart from its first fierce lines - Mary Watson
Fierce and tender and full of heart; the reclamation of self that Medusa is owed, the version of the myth that deserves to be told, passed girl to girl, painted across walls and screamed from rooftops - Melinda Salisbury
This glorious retelling of Medusa will stay with me for a very long time. The writing is stunning, as one might expect with Jessie Burton, and the story feels searingly, heartbreakingly relevant for the world we live in. It's a work of art - Louise O'Neill
With Jessie Burton's characteristic lyrical and beautiful writing matched by stunning illustrations, I loved this story of survival, healing and bravery of all kinds. A moving retelling that will hold so much appeal for teens but also captivate adult readers of Circe and Ariadne - Amy McCulloch
A beautiful and compassionate retelling that gives the serpent-headed monster of myth a powerful and haunting humanity ... Medusa's vulnerability, strength and journey of self-acceptance is one that will stay with me. Not only that by the illustrations by Olivia Lomenech Gill are so exquisite I would frame every single one and put them on my wall - Jennifer Saint
If you loved this, you might like these...