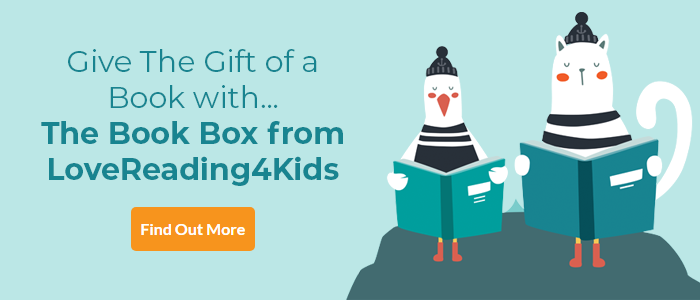 The Beast and the Bethany Review
Gleefully gruesome from first bite to last
It's difficult to know who is the most beastly in this story. Is it Bethany, bullying her fellow orphans and vandalising precious works of art? Is it Ebeneezer Tweezer, willing to swap anything, even his much-loved cat Lord Tibbles, for everlasting youth? Or is it the Beast in the attic – huge, greedy, always hungry and totally without scruples? One thing's for sure, when the three of them come together, the result is shockingly good! With the Beast demanding a child-sized meal and Ebeneezer suddenly feeling his age, things aren't looking good for Bethany, but don't write her off just yet, there's room for all sorts of new friendships and lots of surprises! Witty, original, a feast from start to finish this is irresistible reading.
Find out more about the books in a Q&A with the author!
Other Info
Major film deal announced with Warner Brothers and Harry Potter and Fantastic Beasts producer, David Heyman.
The Beast and the Bethany Synopsis
Ebenezer Tweezer is a youthful 511-year-old. He keeps a beast in the attic of his mansion, who he feeds all manner of things (including performing monkeys, his pet cat and the occasional cactus) and in return the beast vomits out presents for Ebenezer, as well as potions which keep him young and beautiful. But the beast grows ever greedier, and soon only a nice, juicy child will do. So when Ebenezer encounters orphan Bethany, it seems like (everlasting) life will go on as normal. But Bethany is not your average orphan ...
The Beast and the Bethany has all the classic macabre humour of Roald Dahl with the warmth and charm of Despicable Me, finished off with a gleeful bite of Little Shop of Horrors! This book should be on every little monster's birthday and Christmas list.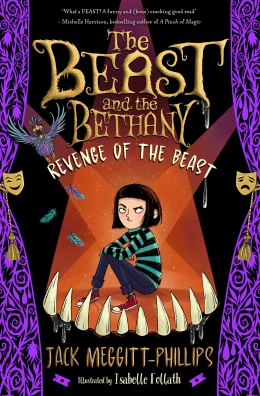 Get into the Halloween spirit with the Beast and the Bethany, gleefully gruesome and witty reading from first bite to last! We are giving away THREE sets of both book 1 and 2 in the series - The Beast and the Bethany and Revenge of the Beast! Enter below - good luck!
The Beast and the Bethany Press Reviews
Reads like a modern classic. Sharp, funny, original - I thought this was brilliant', Sam Copeland, author of the bestselling Charlie Changes into a Chicken
'What a FEAST! A funny and (bone) cracking good read', Michelle Harrison, bestselling author of A Pinch of Magic
If you loved this, you might like these...