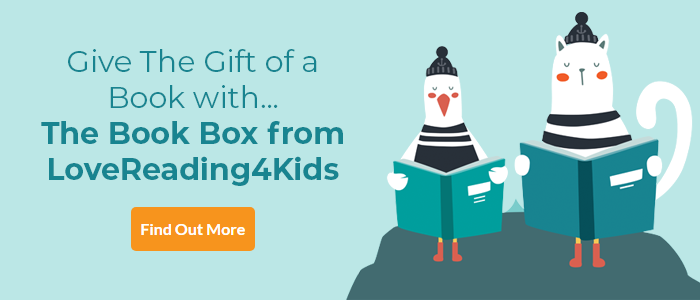 The Warrior in My Wardrobe Review
A story sublime, from the mists of time
More Misadventures with Merdyn the Wild!
Merdyn the Wizard is back, which is great news for everyone who enjoyed his adventures in The Wizard in My Shed (and if you haven't read them, you're really missing out). In the first story, Merdyn found himself in the 21st century, where he met and made friends with 12-year-old Rose, who turned out to be a descendant (no space here to list the requisite number of greats before grandchild). In this story, Rose must time travel to the Dark Ages when her brother Kris is kidnapped on the orders of Vanheldon the Vandal, as a way to lure Merdyn into a deadly trap. Accompanied by her still talking guinea pig, Bubbles, all sorts of adventures await Rose, and the story is both action-packed and very funny. Farnaby fills the pages with more wonderful historical details while also making all of his characters living, breathing people. Original, vastly entertaining, full of humour and a fair bit of wisdom, these time-travelling adventures are solid gold.

We've got some great stuff related to this book in our KidsZone.
Head over there and check it out now.
The Warrior in My Wardrobe Synopsis
Merdyn is the greatest wizard of the Dark Ages. Obviously. Rose is his 21st-century descendent. Lucky her. And Vanheldon the vandal warrior is FURIOUS! After all, last time they met, Merdyn turned his army to stone.
Seeking revenge, Vanheldon comes up with a way to kidnap Rose and transport her back to Dark Ages Transylvania, set on luring Merdyn into a terrible trap. Except - whoops! - his magical minion kidnaps Rose's teenage brother Kris instead. Rose, Merdyn and Bubbles the guinea pig must team up to save the day. But can they rescue Kris without creating historical mayhem? Will Rose's wizard ancestor even remember her? (And want to help them?) And will Bubbles ever stop pooing?
From the writer of Paddington 2 and writer and star of Horrible Histories and Ghosts, this hilariously silly, heartfelt comedy of errors with a historical twist is perfect for fans of David Walliams and David Baddiel. The follow-up to The Wizard in My Shed.
The Warrior in My Wardrobe Reader Reviews
In addition to our Lovereading4Kids expert opinion some of our Reader Review Panel were also lucky enough to read and review this title. You can click here to read the full reviews.
This story is about Rose and her brother Kris. They can do magic but danger is never far away. One day, Kris is kidnapped. Can Rose save him? … Full review
Magical brother and sister Rose and Kris battle to get back to the present day from the dark ages without changing the course of history! A fantastic mix of magic, adventure and mayhem! Full review
The Warrior in My Wardrobe Press Reviews
full of laughs and fast action... will appeal to the adult reader as well as the intended audience - Books for Keeps
[this book] made me laugh out loud on more than one occasion - ReadingZone
a big, bold cast of brilliant characters, fun and laughter all the way, an entertaining historical twist and a story with a warm and compassionate heart... one of the best middle grade series' to grace our bookshelves - Wigan Today
If you loved this, you might like these...