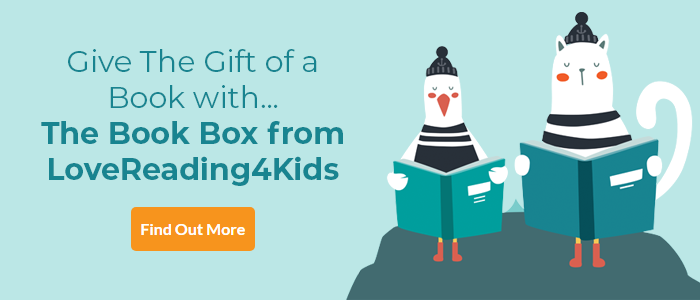 The Wizard In My Shed Review
Thou will find much to enjoy in this quirky and very funny wizarding story
The Misadventures of Merdyn the Wild
1,500 years apart, two people are having bad days. In 511, warlock Merdyn the Wild is about to be banished from the king's court for bad behaviour; in the 21st century, 12-year-old Rose Falvey's disastrous audition for her school's version of Britain's Got Talented People is about to go viral. The two meet by accident in the woods outside town, Rose is running away, Merdyn, sent through the Rivers of Time, believes he's in Purgatory but manages to convince Rose of his warlock credentials by making her guinea pig speak. This is just the start of a wild and very funny adventure that will also involve large numbers of the town's police and security guards, Rose's lovelorn brother Kris, and Merdyn's nemesis and rival, Jerabo the Great. After an extraordinary range of mishaps, misunderstandings and mix-ups, Merdyn is finally able to return to the Dark Ages, by which time Rose, and readers, have become very fond of him. Simon Farnaby is of course writer (and star) of the Horrible Histories TV series and has great fun packing in historical details not to mention a wonderful array of sixth century insults – fopdoodle, wax-nosed hufty-tufty, ninny hammer – all of which will come in handy in the playground (there are helpful translations at the foot of the page). He is no mean hand at storytelling either and the plot rattles along very nicely indeed, all the time-travelling loose ends are neatly tied up. Great fun!

We've got some great stuff related to this book in our KidsZone.
Head over there and check it out now.
The Wizard In My Shed Synopsis
Merdyn the Wild is from the Dark Ages. He's the world's greatest Warlock (don't call him a wizard), banished to the 21st century for bad behaviour, and he's about to create a whole load of trouble for Rose, aged 12.
Rose is a totally ordinary girl, on a mission to mend her broken family. Bubbles is Rose's guinea pig. He just poos a lot. When Rose bumps into Merdyn and discovers what he is, she quickly realises that he could be just what she needs. Rose agrees to help Merdyn navigate the confusing ways of the modern world (things like: the lidded bowl in the bathroom is NOT a sink, it's a TOILET, so definitely DON'T wash your face in it) if Merdyn gives her a spell to fix her family in return.
Now they just need to hide him in the shed without Rose's mum noticing, track down Merdyn's magic staff and find a way to send Merdyn back through time to the Dark Ages. What could possibly go wrong...?
From the writer of the Paddington 2 movie and writer and star of Horrible Histories, this hilariously silly, heartfelt adventure with a historical twist is perfect for fans of David Walliams and David Baddiel.
The Wizard In My Shed Reader Reviews
In addition to our Lovereading4Kids expert opinion some of our Reader Review Panel were also lucky enough to read and review this title. You can click here to read the full reviews.
This book is about Rose and her guinea pig. She meets Merdyn the Wild who has been banished to the 21st century and wants to return to the Dark Ages. Full review
A fantastic magical adventure for 9+ readers! You'll love it! 5 stars! Full review
A brilliant read of wizards and magic. Put this together with a young school girl and her family and you'll find you won't put the book down. Exciting, gripping and full of twists and turns. Definitely a must read for any boy or girl who likes adventure. Full review
The Wizard In My Shed Press Reviews
Praise for The Wizard in My Shed;
"From the first page, the originality, quirky characters and subversive humour in this whacky, inverted time-slip novel grab the imagination and don't let go. This compelling debut novel from one of the authors/stars of TV's Horrible Histories is big-hearted, inventive and very, very funny." - BookTrust
"Farnaby's skill is evident not just in the gags, but in how he ties up loose ends...[a] hoot of a debut." - The Observer
"[delivers] plenty of laughs" - Sunday Express
If you loved this, you might like these...