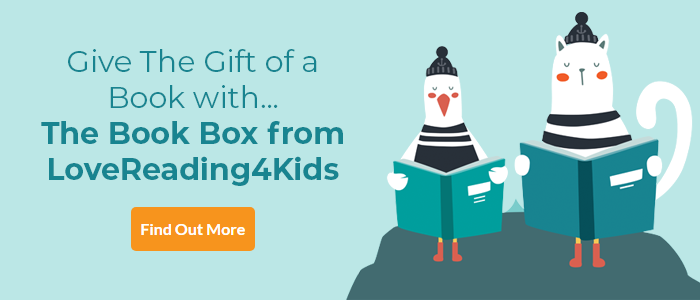 When Fishes Flew Review
No one tells family stories better than Michael Morpurgo!
December 2021 Book of the Month | A Julia Eccleshare Pick of the Month November 2021
Against a huge sweep of the history of Greece including the stories of the ancient heroes, the occupation of Greece by the Germans in the Second World War and right up to the present-day of the arrival of Syrian refugees, at heart this is an touching story of Nandi, a teenager living in Australia, and the wonderful bond she has with her Auntie Ellie in Ithaca. Despite the distance between Australia and Greece, Nandi and her very special Auntie Ellie meet frequently. But then Auntie Ellie becomes too frail to travel. Now Nandi must go to Ithaca to find her. It's a trip she is longing to make and, when she does so, she uncovers the remarkable story of Auntie Ellie's life. A beautiful and touching story which speaks of love and care. And history.
Other Info
Author, Michael Morpurgo, says of the book, "I wanted to write a story about the incredible island of Ithaca and about thousands of years of Greek history, legendary and actual. This is the story of Nandi's adventure, of a journey to the place where myth and reality meet. It's my version of the Odyssey and a story through Greek history, ancient and modern."
The LoveReading LitFest has invited both Michael Morpurgo and George Butler to the festival to talk about their books, A Song of Gladness and Drawn Across Borders: True Stories of Migration.
The digitally native, all year round, online literature and books festival, with new content released every week is a free-for-all-users festival.
What are you waiting for? Find the events here and sign up to become a member.
When Fishes Flew Synopsis
This first new novel in two years from the Nation's Favourite Storyteller is a sweeping story of love and rescue - an unforgettable journey to the Greek island of Ithaca, and back in time to World War Two...
Australian-Greek girl Nandi travels to her ancestors' home in Ithaca, and discovers - through a friendship with an extremely unusual flying fish - the extraordinary story of her great-aunt Elena; of how she fell in love, in the hardest of times, and how of how she became an unsung hero of World War Two. But Elena has gone missing, and Nandi has to find her. In her search, she will discover that Elena was an even greater hero than she thought - and still is... Nandi's story is a beautiful and inspiring tale of personal discovery, of love and place and belonging, threaded through with the quiet heroism of everyday people.
Stunningly illustrated throughout by acclaimed artist George Butler, and full of magic, myth and mystery, it is a classic Morpurgo novel that will move and thrill every reader who loved Private Peaceful and War Horse, and combines all the hallmarks of this beloved Master Storyteller.
If you loved this, you might like these...