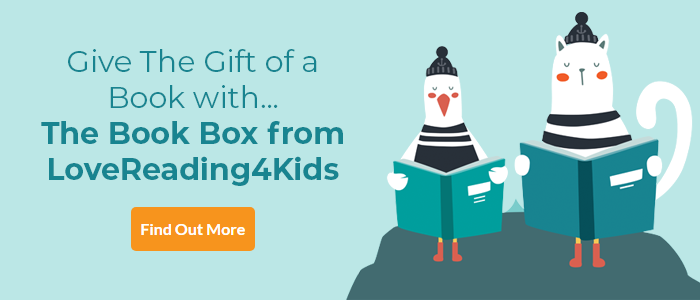 Wildlord Review
Heady, atmospheric coming of age story tinged with old magic
December 2021 Book of the Month
Tom is an orphan and as the celebrations for the end of term finish it seems he'll be spending the summer alone at his boarding school. No wonder he accepts an invitation to visit the uncle he's never met – indeed, never heard of – despite the strangeness of the message and its delivery.
Arriving at Mundham Farm, things get stranger yet, the boundaries between this world and that of the mysterious Folk, or Samdhya, seeming to shift in the summer heat, along with our understanding of time itself. His uncle's home is a worse and more oppressive prison than school; can Tom find a way to escape and to free the other prisoners from his uncle's control?
It's a wonderfully heady and atmospheric adventure, exploring ideas of family, trust, power and freedom. Womack is a fine writer and this is one to recommend to fans of Frances Hardinge or Philip Reeve.
Other Info
Matthew Parkinson-Bennett, Publisher at Little Island, says Wildlord "has all the elements we look for: great storytelling and world building, full characters, and an interweaving of thought-provoking ideas and gripping plot. But most importantly it is skilfully written in terrific prose by a really talented writer. That is what we believe makes for a book that could become a modern classic."

We've got some great stuff related to this book in our KidsZone.
Head over there and check it out now.
Wildlord Synopsis
A suspenseful teen fantasy about young love, dark mystery and magic
Something is menacing Mundham Farm. Does it come from outside - or within? Who or what are the Samdhya, the supernatural people described in the old handwritten diaries Tom finds in his uncle's house?
As Tom starts to uncover the truth and learn new details about his parents' death, he is confronted with a stark choice: on the one hand, infinite power; on the other, freedom. Which will he choose?
Wildlord Press Reviews
A magical tale of malevolence, which spirits readers away on a journey through history and mystery. -- Pet O'Connell - The Echo
'Ancient sorcery and wild magic clash in this thrilling tale which explores love, loss, and the power of friendship. -- Katherine Langrish
Fans of Sarah Maria Griffin's Other Words for Smoke will enjoy this darkly glittering and malevolently magical tale of found family, betrayal and power. -- Fiona Murphy - Paper Lanterns
If you're looking for a gripping adventure with a supernatural edge, this is just the ticket. - City Kids
A gripping, morally complex fantasy by one of my favourite YA writers. Philip Womack deserves to be much more widely read. -- Meg Rosoff
A beautifully written, highly imaginative fantasy adventure. -- Anne Cunningham - The Meath Chronicle
Philip Womack is a writer of huge talent Daily Telegraph
If you loved this, you might like these...