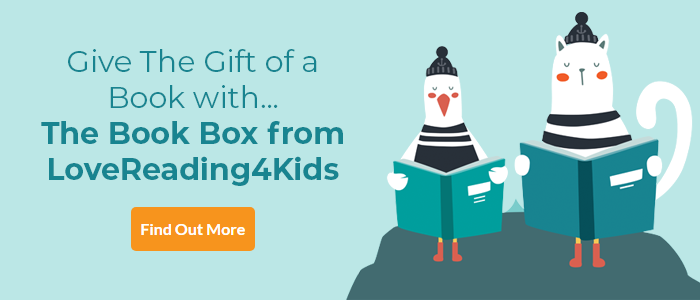 The Girl Who Talked to Trees Review
A fascinating collection of magical interlinked stories with an underlying ecological message
Olive is an eleven-year-old who is very shy and finds talking to people overwhelming – but she loves her old oak tree and can talk to the trees. Of course, her family struggle to understand this relationship with her 400-year-old oak tree – even whilst encouraging her to have human friends.
When her father, Sir Sydney, decides he needs a new summerhouse to impress his friends(!) it is Olive's oak tree that is threatened. This means Olive must speak up in defence of her tree – because everyone is so shocked to hear Olive speak her father gives her the day – 7 hours – to come up with something 'more impressive'.
This is the start of the wonderful exploration – aided by a great deal of tree magic – of the history of the trees in the park – one tree per hour in the day. Each has a full and engrossing story to share, each looking at a small part of their history. This book is a delight, with a sense of a series of fairy tales, but very grounded in the modern concerns of the world and the care we need to take of our planet. The illustrations are beautiful – full of colour and detail, whilst also sharing details of the seven trees focussed on in colourful, informative double page spreads at the start of each chapter.
This is a book for nature lovers, devotees of fairy tales, and people who want a beautiful book to treasure – I am sure this is going to be a big hit with readers of all ages.
The Girl Who Talked to Trees Synopsis
Magical interlinked stories about what one girl learns from talking to trees throughout Time and from around the world in a sumptuous gift book presentation.
From the team who brought you Eight Princesses and a Magic Mirror, Costa Book Award winning Natasha Farrant and Lydia Corry. Olive's best friend is a four-hundred-year-old oak tree, and it is in danger. As she tumbles into its magic world, she makes it a promise.
From deep roots to high branches, a Persian garden to an underwater forest, from tulip trees to wild apple to vengeful box, she listens to the trees telling stories for all time. And she keeps her promise. With a conservation message and facts about tree science alongside the magic and wonder of seven beautifully imagined original stories, this full-colour gift book enchants and reminds us of the importance of trees in our lives.
The Girl Who Talked to Trees Press Reviews
'Terrific and inspirational' Irish Times
Praise for Eight Princesses and a Magic Mirror:
'This book of exceptionally excellent princesses is completely gorgeous. The stories & illustrations shine with the same clear light' Hilary McKay, author of 2018 Costa prize-winning, The Skylarks' War
'Wonderful contemporary storytelling with a classic feel' The Bookseller, Editor's choice.
'Slightly older fairy tale fans, especially those who enjoy Rebel Girls-style empowerment, will relish Eight Princesses and a Magic Mirror by Natasha Farrant, enriched by Lydia Corry's delicious pictures' Guardian, Book of the Year 2019
'A beautiful book to share with a class' Books for Topics
'These tales are enchanting in both their realness and their whimsy' - Kirkus Reviews
If you loved this, you might like these...