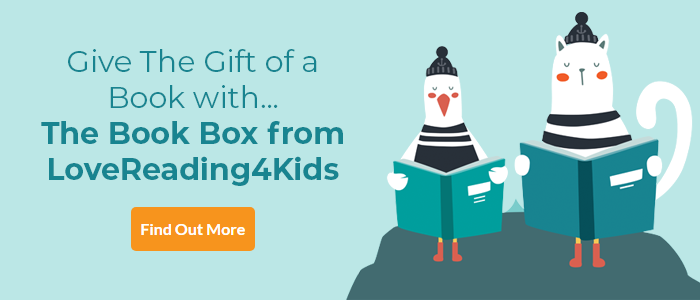 Pride and Prejudice A Retelling Review
Interest Age Teen Reading Age 9
At once a frisson-fuelled love story, and a witty exploration of the unfair notion of female "reputation", class conflict and snobbery, family bonds and friction, and the struggle to act with integrity in a dishonest society, Pride and Prejudice's central themes certainly still resonate today, which makes this abridged re-telling by Laura Wood (author of LoveReading favourites Under a Dancing Star and A Sky Painted Gold) a brilliant way for new generations to experience the power of a classic through lively, accessible language that'll have readers gripped, entertained and utterly in the thrall of Austen's themes and characters. What's more, since this version is published by Barrington Stoke, it's been written and printed with accessibility at the fore, with the author's characteristic verve woven through the thoroughly readable text as it conjures the thought-provoking, nuanced essence of Austen's original novel. Some feat!

We've got some great stuff related to this book in our KidsZone.
Head over there and check it out now.
Pride and Prejudice A Retelling Synopsis
Witty, intelligent Elizabeth Bennet has no desire for a marriage of convenience. And when she meets the handsome, wealthy Mr Darcy, her opinion of him is quickly set: he is aloof, selfish and proud - the last man in the world she would ever marry. Until their paths cross again, and again, and the pair begin to realise that first impressions can be flawed...
But as Elizabeth and Darcy become entangled in a dance through the strict hierarchies of society, will there be space for true love to bloom?
Pride and Prejudice A Retelling Press Reviews
It takes real skill to write an abridged version of a classic novel without losing the spirit of the text, but Laura Wood has beautifully truncated Pride and Prejudice to make this wonderful story accessible to a greater breadth of readers. Many of Jane Austen's witty observations and dialogue remain with a few new delightful additions -- NetGalley reviewer
I've been wanting to read Pride and Prejudice for *years* but the language is intimidating to even me, an 18 year old English student. While I've been getting better at reading old language, I felt receiving the ARC of this book would be a better starting point than diving straight into the original text. I think this book did a great job making Austen's language more accessible to readers who need it, and I'm now very eager to go read the original text now that I know the plot and characters -- NetGalley reviewer