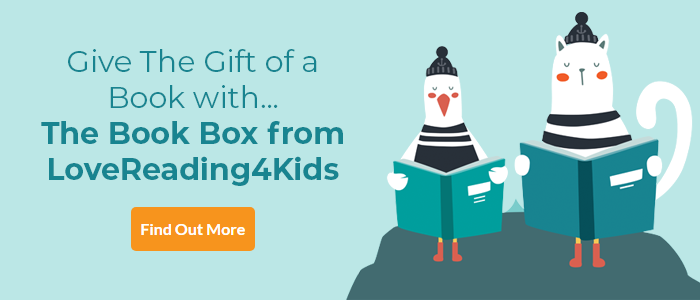 Friends Like These Review
No one captures the importance of friendship and the turmoil of coming of age better than Meg Rosoff
June 2022 Book of the Month | A Julia Eccleshare Pick of the Month June 2022
Into a brief, hot summer slice of late adolescence, award-winning Meg Rosoff brilliantly unpacks a friendship which leads to a sequence of rollercoaster and heady experiences for eighteen year old Beth.
Newly arrived in New York to take up a journalism internship, Beth is immediately swept up by her fellow interns including Eddie, an attractive, talented and rich New Yorker who invites her to move into her parents beautiful and comfortable home. Eager to leave the cockroach infested apartment, her first home on arrival, Beth is entranced by Eddie, whose extraordinary life has already ensured her familiarity with all the experiences - sex, drugs, drink - that are new to Beth. Their heady days together appear to be a reflection of the best friendship in the world. But is it?
As the summer gets hotter, the drinks get stronger and her sense of what she should be doing gets more confused, Beth begins to realise that Eddie is not the friend she seems to be. No one captures the importance of friendship and the turmoil of coming of age better than Meg Rosoff.
Friends Like These Synopsis
New York City. June, 1982. When eighteen-year-old Beth arrives in Manhattan for a prestigious journalism internship, everything feels brand new – and not always in a good way.
A cockroach-infested sublet and a disaffected roommate are the least of her worries, and she soon finds herself caught up with her fellow interns – preppy Oliver, ruthless Dan and ridiculously cool, beautiful, wild Edie. Soon, Beth and Edie are best friends – the sort of heady, allconsuming bestfriendship that's impossible to resist.
But with the mercury rising and deceit mounting up, betrayal lies just around the corner. Who needs enemies … when you have friends like these?
From bestselling, award-winning author Meg Rosoff comes a gritty, intoxicating novel about a summer of unforgettable firsts: of independence, lies, love and the inevitable loss of innocence. Sharp and irresistible, it's perfect for fans of Sally Rooney's Conversations with Friends and Exciting Times by Naoise Dolan.
Friends Like These Press Reviews
"A wonderful, captivating writer" - Daily Telegraph
"A magical and utterly faultless voice" - Mark Haddon
Praise for The Great Godden;
"A brilliant short book for someone looking for a thoughtful, impactful summer read… It sounds like it's going to be the quintessential holiday romance but it's so much more than that" Pandora Sykes, The High Low Podcast
"This smart and humorous novel is, from the first sentence, rapture to read. Each paragraph is crafted with a joke, insight or observation that makes you eager for more" The Sunday Times
"It wouldn't be summer without a sun-drenched coming-of-age story, so beautifully realised in Meg Rosoff's seductive and elegant The Great Godden. ... The heady nostalgia and sweet ache of first love and lost innocence recall classics such as Bonjour Tristesse" Observer
"Far too good to be monopolised by the teenage market. My advice: buy it for the young person in your life and then sneak off with it yourself" The Times
If you loved this, you might like these...