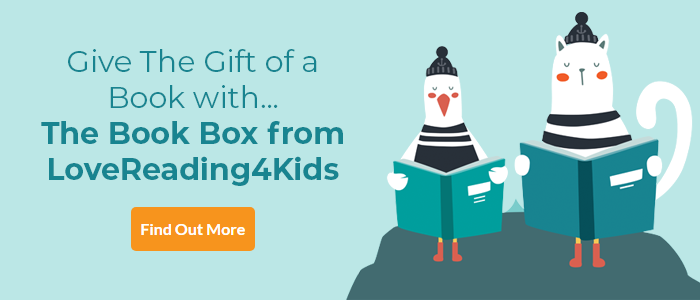 Smile Out Loud 25 Happy Poems Review
A wonderful selection of new poems by a talented team
This is a compendium of poetry full of different styles, different shapes and different rhyme schemes that makes a wonderful read out loud collection that should be in every classroom. Each poem comes with a suggestion of how it might be used or how children might read it to each other, or even act out the different verses of specific poems.
The poems make you smile, make you laugh, make you think, and the bright illustrations add colour, humour and pathos to the collection. Both author and illustrator are prize winners in their own right - making this book a delight from start to finish. Everyone will enjoy reading it plus it can be used across a wide range of ages. If you have read their previous book Poems Aloud you will love this new collection.
Smile Out Loud 25 Happy Poems Synopsis
From the fantastic duo behind Poems Aloud comes another compendium of poetry to read out loud and make you smile! Twenty original poems from award winning poet Joseph Coelho designed to be read aloud to project happiness, conjure happiness, make you laugh or cheer others up.
Some are odes, some can be said as personal mantras or just poems full of words that you can't help but smile when you hear them. This is a book for any child who wants to build confidence reading aloud, or wants a way to channel their speech and drama confidence. It is a book to foster a love of words and the power that comes with the spoken word. It will show children how speaking a poem aloud has a certain magic, almost like reading a spell.
Poems can be read aloud to an audience, muttered quietly to oneself or whispered in the ear of someone who needs to hear some cheerful words.
Smile Out Loud 25 Happy Poems Press Reviews
Praise for Poems Aloud;
Discover clever ways to perform poetry with confidence in a collection of 20 of Coelho's original poems, all designed to be read aloud. Now in paperback. - The Bookseller
If anyone is going to convince a child that poetry is cool, it's award-winning children's author, playwright and performance poet Joseph Coelho. [...] If you want to show your children how fun poetry can be, this book is the one for you. - The Independent
Poetry for children is dead. Really? Not when there are young poets like Joseph Coelho - Books for Keeps
If you loved this, you might like these...