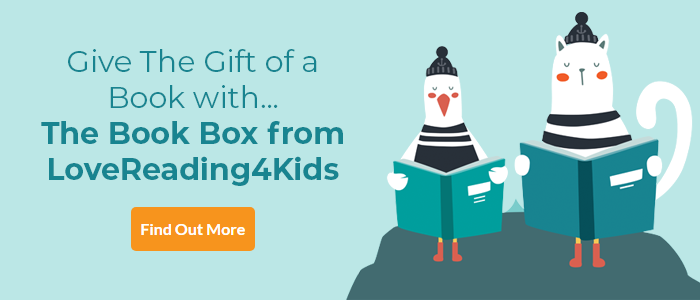 A Thunder of Monsters Review
An unputdownable trilogy reaches its crescendo
February 2022 Book of the Month
We left the heroes of S.A. Patrick's thrilling adventure quest in perilous circumstances: Patch and Barver, the dracogriff, were trapped in a magical prison and escape seemed impossible, while their heroic friend Wren was in an even more dangerous situation as a prisoner of the evil Piper of Hamelyn. It seemed that their efforts to thwart the Piper's plans would come to nothing. If we've learned anything from these excellent stories however, it's never to underestimate our unlikely heroes, their resilience or the strength that comes from their friendship. There are death-defying moments, scenes that will bring a lump to the throat and, even as the story draws to an end, twists and surprises. Congratulations to Patrick for creating such a striking world and such memorable characters, and for conjuring up so much pleasure for readers. To get the full impact, you do need to have read the previous two books, A Darkness of Dragons and A Vanishing of Griffins, but that just equals three times the pleasure.
The Songs of Magic series
A Thunder of Monsters Synopsis
Patch Brightwater and his friend Barver, the dracogriff, are trapped on a mysterious island full of monstrous beasts. Their shapeshifting friend, Wren, is being held prisoner by the Piper of Hamelyn, but she's working hard to escape. Clad in his suit of magical black armour and with dragons and a growing army on his side, the Piper of Hamelyn seems destined to bring chaos and destruction down on the world. Can anything stop him?
Three accidental heroes versus one legendary villain...the epic adventure that began with A Darkness of Dragons comes to a thunderous end.
A Thunder of Monsters Reader Reviews
In addition to our Lovereading4Kids expert opinion some of our Reader Review Panel were also lucky enough to read and review this title. You can click here to read the full reviews.
A Thunder of Monsters Press Reviews
Praise for the Songs of Magic series;
"All the ingredients of a perfect fantasy adventure." Kieran Larwood, author of Podkin One-Ear
"A thrilling twist on a classic fairy tale with oodles of adventure, magic and friendship." Alex Bell, author of The Polar Bear Explorers' Club
"This stunning book reminds us of the soaring joy of adventure, the captivating danger of magic, and of the delight of finding friends in unexpected places." Mr Ripley's Enchanted Books
"S.A. Patrick builds a quite brilliant original tale whilst also creating an unforgettable magical world…" Storgy Kids
"Full of twists and turns and full of non-stop adventure." Chatterbooks Review
"S.A. Patrick has adapted the traditional fairy tale to create a fearsome character and then filled the plot with action, suspense and magic…" TES
"I loved the characters, the plot and the setting." Book Murmuration, blogger
If you loved this, you might like these...