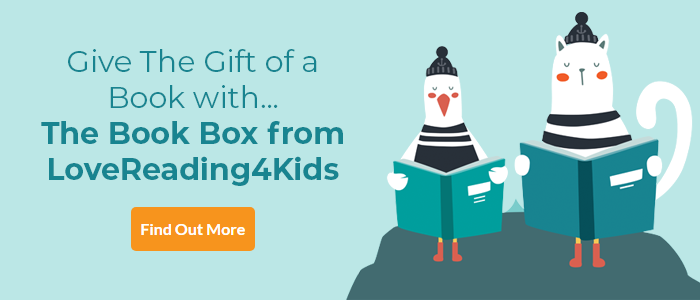 The Hatmakers Review
Captivating tale of magic and making in an alternative Georgian London
January 2022 Book of the Month
Cordelia Hatmaker's family have been making magical hats by Royal Appointment for generations, weaving emotions and states of mind in with the carefully chosen feathers and furbelows. With the country teetering on the brink of war with France, they and the other Maker guilds are called on to create a wardrobe to promote peace. Cordelia knows how crucial the work is – her father is missing at sea, presumed dead, and she doesn't want any other young people to feel the same grief. But someone seems to be using Maker enchantments to stir up hatred and division and it comes down to Cordelia and her friends Bootmaker Goose and light-fingered pickpocket Sam to save the day.
Filled with invention and mystery as well as some wonderful characters, this action-packed adventure sparkles, author Tamzin Merchant mixing just the right amounts of Georgian London and magic into the story. Cordelia and her friends are excellent companions and readers will be eager for the next in this series.
One to recommend to fans of Michelle Harrison and if you're after more magical millinery, there's always Howl's Moving Castle too by the incomparable Diana Wynne Jones.

We've got some great stuff related to this book in our KidsZone.
Head over there and check it out now.
The Hatmakers Synopsis
Enter a spellbinding world in this soaring magical adventure, perfect for fans of Nevermoor, A Pinch of Magic and Rooftoppers.
Cordelia comes from a long line of magical milliners, who weave alchemy and enchantment into every hat. In Cordelia's world, Making - crafting items such as hats, cloaks, watches, boots and gloves from magical ingredients - is a rare and ancient skill, and only a few special Maker families remain. When Cordelia's father Prospero and his ship, the Jolly Bonnet, are lost at sea during a mission to collect hat ingredients, Cordelia is determined to find him. But Uncle Tiberius and Aunt Ariadne have no time to help the littlest Hatmaker, for an ancient rivalry between the Maker families is threatening to surface. Worse, someone seems to be using Maker magic to start a war. It's up to Cordelia to find out who, and why . . .
Featuring gorgeous black-and-white illustrations throughout by Paola Escobar.
The Hatmakers Press Reviews
A wildly inventive tale, full of laugh-out-loud humour, enchanting magic and rebellious hope. Charming from first page to last. I loved it -- Catherine Doyle, author of The Storm Keeper's Island
An utterly charming adventure full of wildness, wit, magic and heart -- Anna James, author of Pages & Co
Imaginative . . .Entertaining, comical and breezy, and the settings are conjured in transporting detail - The Times
A swashbuckling romp for lovers of history and magic . . . Magical elements, complicated plot twists and colourful characters will appeal to Philip Pullman and Harry Potter fans - Kirkus
A cosy magical adventure peppered with charming detail -- Fiona Noble - The Bookseller
Absolutely wonderful -- Emma Carroll, author of Letters from the Lighthouse
An engaging ode to the bonds of family and friendship, the power of teamwork, and the magic that we all have inside ourselves - Booklist
Action-packed . . . Engaging - Publishers Weekly
If you loved this, you might like these...