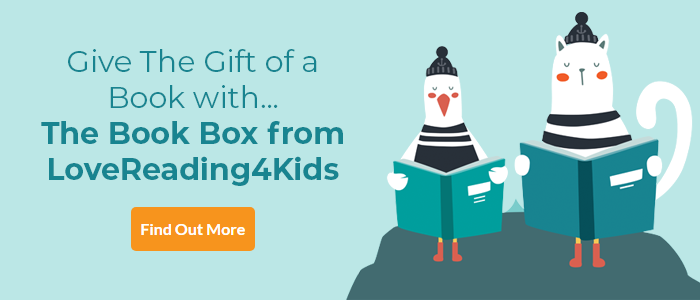 Loki: A Bad God's Guide to Being Good Review
This doodle-packed diary relates the hilarious (mis)adventures of trickster god Loki after he's forced to live as an 11-year-old boy
Shot-through with wit, myth, friendship and fart jokes, and told through a blend of narrative text, doodles and comic strips, Louie Stowell's Loki: A Bad God's Guide to Being Good is a riot from start to finish. Oh, how the mighty are fallen!
After playing one joke too many, trickster god Loki has been banished to earth by Odin, and this book presents Loki's diary account of his 31-day exile as a mere mortal. The interlocking of words and pictures is hilariously effective from the off, such as when the author juxtaposes Loki's "before and after" form. Before he had "awesome big hair", "cool facial hair", "broad shoulders" and "arm muscles". As an eleven-year-old boy his hair is "only slightly awesome", and his body is decidedly scrawny. Despite believing "I am too awesome to be treated like this!", Loki reluctantly admits that "Odin IS the boss of me", which leaves him no choice. If he wants to return to his god-form, he must do good deeds, go to school, and show some kind of progress.
Alongside the fast-paced execution of an excellent concept, this heady hotpot of humour has been superbly designed. I loved the droll correction boxes flagging-up Loki's fibs. As he explains, "this is a magical diary. If I lie in here, the diary will correct it". And there are comic corrections aplenty as Loki strives to increase his "virtue scores" to end his banishment.
The first in a series, Loki: A Bad God's Guide to Being Good is sure to generate tonnes of "have you read this?" enthusiasm in the playground.
Other Info

We've got some great stuff related to this book in our KidsZone.
Head over there and check it out now.
Loki: A Bad God's Guide to Being Good Synopsis
Wry, witty and very funny diary-style story packed with doodles and comic strips about the frustration trickster god Loki feels at having to live trapped in the body of a weedy eleven-year-old boy.
After one trick too many, Loki is banished to live on Earth as a normal school boy. Forbidden from using his AWESOME godly powers, Loki must show moral improvement.
As he records his lies THE TRUTH in his magical (judgemental) diary, it becomes clear Loki hasn't a clue how to tell good from evil, trust from tricks, or friends from enemies.
Loki: A Bad God's Guide to Being Good Reader Reviews
In addition to our Lovereading4Kids expert opinion some of our Reader Review Panel were also lucky enough to read and review this title. You can click here to read the full reviews.
Heroes and villains, school work and homework, brothers and enemies. The world is a confusing places for good gods and bad. Full review
Loki: A Bad God's Guide to Being Good Press Reviews
'I devoured this hilarious doodly diary by the immensely talented Louie Stowell. So funny and magnificently clever. Learned about Norse mythology too which was a bonus! Right up my street, I'd thoroughly recommend Loki for comedy lovers 8+.' - Jen Carney, author of Accidental Diary of B.U.G.
'I loved it! Fantastically fresh and funny. I can't wait for more!' - Andy Shepherd, author of The Boy Who Grew Dragons
'Forget Thor, it's Louie who really brings the thunder with this book. Action-packed, smart and very, very funny.' - Rob Biddulph, author of Draw with Rob
'This Loki is no wimpy kid, he's an (anti)hero you're going to LOVE!' - Phil Earle, author of When the Sky Falls
'So much love for this book - witty & wonderful... it's Louie Stowell of course!' - Lu Fraser, author of The Littlest Yak
If you loved this, you might like these...