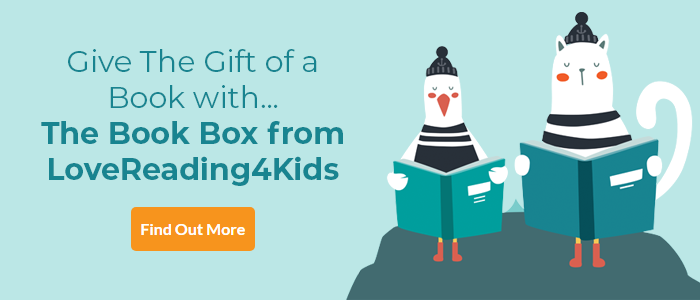 What's New, Harper Drew? Review
High-drama Drew family style
April 2022 Debut of the Month
You've got to love the diary format, especially when the diarist's family and friends provide such rich material for comedy and drama. Harper Drew opens her diary with one birthday, her own; and closes it with another, that of annoyingly perfect Maise Felix. The celebrations are very different in scale, but they're both fairly disastrous and the disasters, in both cases, are down to Drew family members. It seems there's very little the Drew family can do that doesn't result in some sort of catastrophe, even their holiday involves berserk animals, mouth to mouth resuscitation and Harper's little brother Prune being shut in a sock drawer. The great thing about diaries is the unique insight they give us into our protagonist's innermost thoughts, and as the days pass, we know that no matter what is going on, Harper has the strength of personality to take charge and find her own way of coping. Great fun and a treat for fans of the Wimpy Kid or The Accidental Diary of B.U.G..
Other Info

We've got some great stuff related to this book in our KidsZone.
Head over there and check it out now.
What's New, Harper Drew? Synopsis
Welcome to the hilarious world of Harper Drew... there's a whole lot of drama, but luckily she has tried and tested methods to deal with it! Perfect for fans of Dork Diaries.
My name is Harper Drew. I'm using my new journal to take note of all the totally ridiculous things that seem to go on around me with my family and friends. I seem to be the only one who sees all of this stuff for what it is. Completely beyond normal.
Recently I've been logging Drew Dial Ratings for all the mayhem. On a scale of 0 to 10, how likely is someone to say or do something that would be less sensible than (for example) ... a demented camel? First up is the annual Drew trip to France... and while there might not be camels, there are bats and llamas - and my brother Troy who is so obsessed with his hairstyle, he won't even go swimming... that's a whole lot of ratings. I'm just hoping I land an invite to Maisie Felix's party when I'm back to distract me from the Drews... for one whole evening!
The start of a relatable new illustrated series, all about embracing your family, and finding unique ways to deal with life's dramas.
If you loved this, you might like these...
All versions of this book
About Kathy Weeks
Before starting work on her children's fiction series, Kathy had quite a few jobs. She has worked on the music counter at WH Smith, been an investment banker, a waitress, a property developer, investigated missing millions for The Sultan of Brunei, founded a successful consulting business, worked for HM Treasury restructuring banks, oh....and cooked dinners at a care home for the elderly. But her love of writing was sparked when collaborating on the best-selling children's non-fiction titles You Are Awesome and Dare to be You with Matthew Syed. Kathy believes that children should all have confidence in their own ...
More About Kathy Weeks