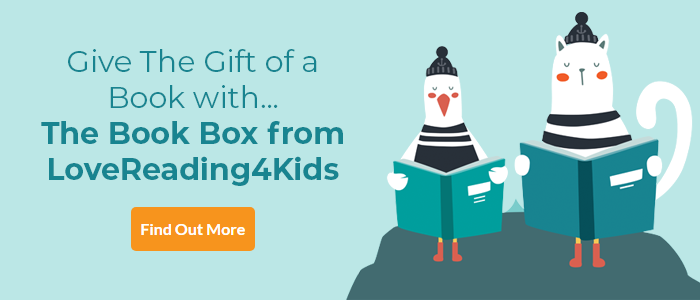 Yes You Can, Cow Review
Hilarious twist on a familiar nursery rhyme with a positive, affirmative message
Rehearsals are under way for the big production of Hey Diddle Diddle, but poor Cow has the collywobbles and does not believe she could possibly jump over the moon and indeed there are spectacular failures! Rikin Parekh's witty and lively illustrations will have young readers rolling in the aisles. He captures expressions of frustration, irritation, fear and embarrassment so perfectly. But this is not a story played just for laughs, it has a lovely message. Cow needs the support and encouragement of the troupe to give her the bravery to carry on trying. We will all be rooting for her too and the joy of succeeding at last will be felt by all. It is perhaps one of the most important life lessons for any child to learn. That it is OK to fail because life is a learning curve, but you should not be discouraged from trying again.
A model example to use to discuss resilience and how we learn, but a genuinely heart-warming and funny story too.
Other Info
A playful and witty nursery rhyme reimagining from two showstopping talents, Rashmi Sirdeshpande and Rikin Parekh, both a World Book Day £1 author and illustrator for 2022!

We've got some great stuff related to this book in our KidsZone.
Head over there and check it out now.
Yes You Can, Cow Synopsis
Yes, you can, Cow! We believe in you! READY . . . STEADY . . . GO . . . It's the Nursery Rhyme's big performance, but Cow is having second thoughts. She's too scared to jump! What if she crashes? Will everyone laugh?
The curtain's almost up and the audience are waiting. Can Cow overcome her fear of failure and become the star of the show?
A gorgeous, heartwarming story about believing in yourself and doing your best based on the ever-popular nursery rhyme 'Hey Diddle Diddle'.
Yes You Can, Cow Press Reviews
Praise for Rashmi Sirdeshpande:
'An author to watch.' LoveReading4Schools on How to Be Extraordinary
'Essential reading for young people.' BookTrust on Dosh: How to Earn it, Save it, Spend it, Grow it, Give it
Praise for Rikin Parekh:
'Brilliantly illustrated by Rikin Parekh, whose clever black and white drawings throughout the book bring to life every awful aspect of the Worst Class in the World.' Reading Zone on The Worst Class in the World
'Strikingly witty and original illustrations.' BookTrust on Fearless Fairy Tales
If you loved this, you might like these...