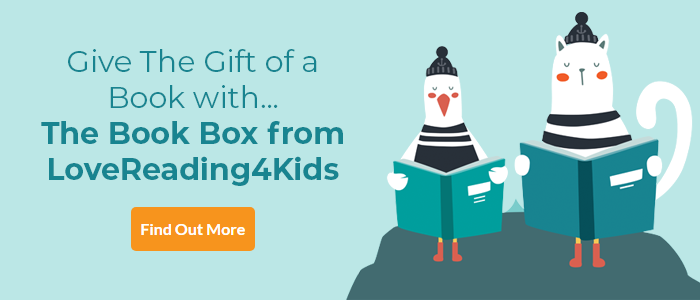 Max Counts to a Million Review
Life during lockdown, as seen through the eyes of one rather special 8-year-old
Max would probably be the first to tell you that there's nothing special about him. He's just an ordinary boy, living an ordinary life, until the pandemic hits. Even then, his experiences are no different really to anyone else's - we were all worried, confused, frustrated, bored; all missing family and friends and hoping it would soon be over. But then, without really planning it, Max does something extraordinary. He decides he'll count to a million and, with the help of family, neighbours and friends, he does. It takes him weeks, but he does it, and along the way he becomes a fundraiser too, finally raising over £3million for NHS Charities. Max tells us all of this directly, with quite a bit of humour but mostly just honestly and his voice, his outlook, make this story something really special. Max takes the story of our shared experience and fills it with a sense of achievement so that, somehow, through his counting, he recognises the fortitude and resilience shown by everyone. Highly readable, often poignant, always entertaining, this is a Covid-19 feelgood story.
Other Info
The Editor from Nosy Crow says; "Everyone on the team fell in love with Max. His vivid imagination and unique insights make him a truly stand-out character. But he's also an 'ordinary' boy caught up in an extraordinary situation, and his experiences during lockdown are similar to those of many children, with all the worry and uncertainty that came with them. Hopefully, Max's story will provide a chance to reflect and allow some important conversations to happen."

We've got some great stuff related to this book in our KidsZone.
Head over there and check it out now.
Max Counts to a Million Synopsis
Do you like epic quests of amazing counting? Do you dislike global pandemics, being stuck at home, and the number 7? Then I have a story for you.
It's about how I counted to a million during lockdown - with help from Mum and Dad, friends and neighbours, and Grandad. And some birds. And a bucket of marbles. And an awesome TV reporter. Sometimes, just keeping on going makes you a hero.
Eight-year-old Max is counting to a million. Normally, school or having anything interesting to do would get in the way, but school is shut and everyone has to stay home because the UK is in its first lockdown. Max's dad works at the hospital and counting helps Max with missing him, but as the pandemic progresses and Max's grandad journeys through his own battle with the virus, what starts as a distraction turns into record-breaking effort that brings Max's community together.
Suitable for readers aged 7 up, this poignant, uplifting story reflects the experiences shared by so many during the Covid pandemic and celebrates how ordinary people accomplish epic things.
If you loved this, you might like these...
All versions of this book
About Jeremy Williams
Jeremy Williams grew up in Madagascar where he lived with his parents, two brothers, two sisters, a dog, three pigeons, sixteen chickens, four ducks, four tortoises, two cats that liked him and one that did not. There was no TV or computer games, so he read every children's book in the house, then Dad's history books and Mum's classic novels. Then he started on the encyclopedia. He read as far as G before somebody sent some new books. Unsurprisingly, Jeremy has only ever wanted to be a writer. Today he writes serious books for adults and less serious books for ...
More About Jeremy Williams