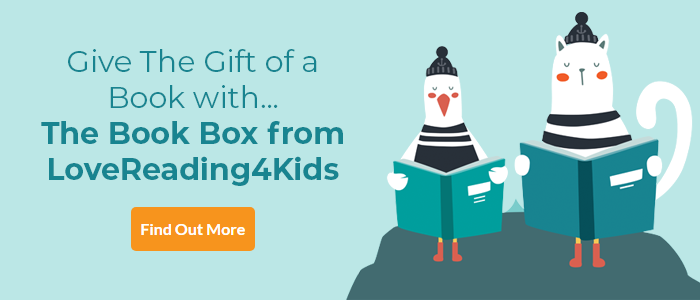 Cosmic Creatures: The Runaway Rumblebear Review
Cute animals are rescued on a magical distant planet
Charlie lives on Vela. She's been there for two years with her family and three hundred other people, the first humans to make the planet their home. Vela is full of amazing plants and animals and Charlie thinks it's the most beautiful place in the universe. Her best friend is a robot called Random, rescued from a scrap heap. When the two of them find a cheeky but adorable little creature helping himself to their shimmer-apples, Charlie decides to help find his missing family. She names him Silver and soon finds that keeping him hidden is not easy – he might be small but he's always hungry and very, very loud!
Little Silver is very lovable, especially in Sophy Williams' illustrations, and the story is perfect for readers looking for a gentle mix of adventure, excitement, friendship and animals. There are more animal-based adventures for Charlie to come and this will be a very popular series.
Other Info
The Editor from Nosy Crow says; "Stories about helping animals are always popular with this age group, and Tom's brought the new cosmic creatures to life beautifully. There's just the right mix of cute animal and gentle peril to keep 7+ readers interested in longer adventure stories with lots of heart."
Cosmic Creatures: The Runaway Rumblebear Synopsis
On a faraway planet, cute alien animals need help! Luckily, Charlie and her robot friend, Random, are ready for any rescue adventure.
Something has been stealing the humans' food on planet Vela! Charlie discovers the thief - it's a cheeky, fluffy, hungry rumblebear! The rumblebear has lost its family, and Charlie is sure she can help it find them. But first, she'll have to hide the rumblebear from the angry mayor, and it's not easy to hide something that roars like a lion and won't stop eating!
Fans of Zoe's Rescue Zoo and Holly Webb will love Cosmic Creatures! Beautifully illustrated throughout by Sophy Williams, Cosmic Creatures is perfect for animal-mad readers aged 5+.
Look out for the other Cosmic Creatures stories: The Friendly Firecat
If you loved this, you might like these...