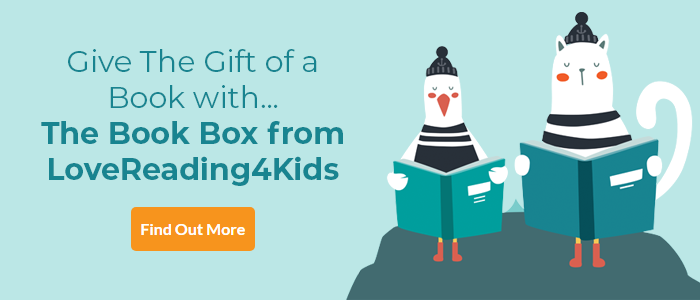 The Witness Review
This arresting and compelling novel is a fast-paced literary thriller permeated with a tension and a perfect sense of timing that keeps the reader on edge throughout. With John the only witness to a crime and with the sole survivor of the crime together running for their lives, John is well used to living off the land and his wits but every decision he makes could mean the difference between life and death for both of them. Set in the future but with resonance to the Jacobite Rebellion of long ago, The Witness is wonderfully original, pacy, thought provoking and it doesn't shy away from the harsh realities of life and death. A terrific read. Jauncey's next novel, The Reckoning is due out in November 2008.
Reading Guide available to download for this title.
The Witness Synopsis
I'm the only one who saw what they did...From the shelter of the pine trees, through the falling snow, John watched as the men kicked down doors, shattered windows and fired their first shot. It was a long time before he stopped trembling, before he dared to return and see if anyone needed his help. Among the ruins he found a small boy, too terrified to tell John his name. Now the only witness and the sole survivor are running for their lives. John knows how to look after himself, how to live off the land and his wits. But now he's looking after someone else and every choice he makes could mean the difference between life and death..."The Witness" is set in the Scottish Highlands in the near future, when the disastrous nationalization of the land has led to a violent uprising.
The Witness Press Reviews
'Instantly gripping ... a tale which seamlessly blends thought-provoking politics with a white-knuckle adventure story. Riveting stuff.' Big Issue

'This is one of the best books to come from Scotland in ages and ages. It goes beyond adventure and deals with a lot of family, political and social issues. I think James Jauncey is definitely going to write lots more good novels.' Sunday Herald (Glasgow)

'THE WITNESS is a rare kind of adventure - a page-turner that is also well written and bursting with ideas. If I were a rich man I'd be putting in a bid for the film rights straight away.' Scotsman

'It's a fiercely provocative vision of a possible Scotland. What Jauncey portrays so well are John's ambiguous loyalties to the mysterious boy and to the changing world around him. At its heart the book is a compelling quest for kinship that will reward thoughtful readers.' Keith Gray, Scotsman
If you loved this, you might like these...
CHECK OUT OUR INDIE AND SELF PUBLISHED BOOK REVIEW AND PROMOTION SERVICE
Read More
×