LoveReading View on Tales of the Greek Heroes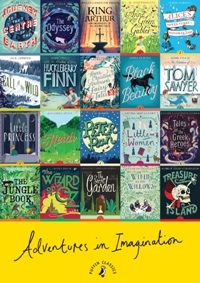 Chosen by April 2012 Guest Editor, Charlie Higson: "I've always loved myths and legends. Greek, Roman, Norse (not so interested in the Egyptians, it must be said), as well as those closer to home – our very own King Arthur and Robin Hood. These ancient tales are such archetypal stories, the basis for all western fiction. Roger Lancelyn Green did so much to popularize these stores for my generation. I particularly love the tales of the Greek heroes, where the gods behave like petty-minded humans and the humans behave like gods. I also love the way they pop up in each other's stories – like Marvel superheroes – so that, for instance, you find Hercules tagging along with Jason and the Argonauts. A big influence on my own adventure stories – it's no coincidence that a character in The Enemy is called Achilleus."
Julia Eccleshare's Comment: Great feats of both heroism and cruelty are recorded in these powerful and dramatic stories which have influenced storytelling ever since. In this collection the myths are gathered together into a sequence starting with the making of the universe and ending with the death of Heracles. Included are stories about the mighty Poseidon the god of the sea, Zeus the king of heaven and Hades the lord of the underworld. In addition to a terrific Introduction by contemporary writer Rick Riordan, there is also additional material detailing information on the main characters as well as a glossary of unusual Greek words.
Just click here to view our range of Children's Classics, then click on the Paperback tab to view all the Puffin Children's Classics.
Tales of the Greek Heroes Synopsis
This title features the mysterious and exciting legends of the gods and heroes in Ancient Greece, from the adventures of Perseus, the labours of Heracles, the voyage of Jason and the Argonauts, to Odysseus and the Trojan wars.
This title is introduced with wit and humour by Rick Riordan, creator of the highly successful "Percy Jackson" series.