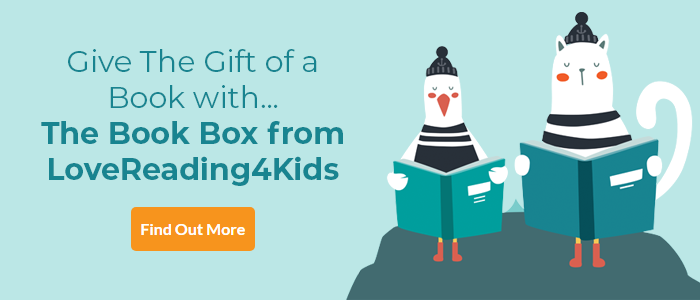 The Hitchhiker's Guide to the Galaxy Review
Even 30 years on this is still a fresh and funny series of stories, whether you read them or listen to the original BBC radio shows. The anarchic, or 'random' to use modern parlance, plot, place settings and characters makes them more appealing than a Pan Galactic Gargle Blaster!

DON'T PANIC. Useful advice for Arthur Dent who is about to discover that along with his house, the Earth, is going to be destroyed by the Vogons and he is about to become embroiled in the search for the ultimate question to life the universe and everything (as we know the answer is 42). Together with his friend, Ford Prefect, the pair venture out across the galaxy on the craziest, strangest road trip of all time.
William Nicholson – April 2010 Guest Editor remembers The Hitchhiker's Guide to the Galaxy by Douglas Adams: A work of comic genius, fizzing with ideas, profoundly original, and a highly dangerous influence on all imaginative writers. Read, admire, but don't attempt to copy.
The Hitchhiker's Guide to the Galaxy Synopsis
One Thursday lunchtime, the Earth gets unexpectedly demolished to make way for a new hyperspace bypass. It's the final straw for Arthur Dent, who has already had his house bulldozed that morning. But for Arthur, that is only the beginning ...
In the seconds before global obliteration, Arthur is plucked from the planet by his friend Ford Prefect - and together the pair venture out across the galaxy on the craziest, strangest road trip of all time.
The Hitchhiker's Guide to the Galaxy Press Reviews
Eoin Colfer has been a fan of Hitchhiker since his schooldays and has written the introduction to this book.

"I have decided to embark on a very different project. Something unique that I hope will interest you as much as it does me. I have written the official 6th book in the Hitchhiker's Guide to the Galaxy Series. Most of you have probably already read Douglas Adams' insanely brilliant space series. If you haven't then you don't know funny. Take it from me, the Hitchhiker books are bar none the funniest sci-fi books ever written. People have laughed so much reading Hitchhikers that they have had to have organs removed. One guy in France popped an eyeball. I kid you not.
So, what's it all about, this Hitchhikers, I hear you cry. Actually I don't hear you, if I did I would be sitting outside in your driveway, which would be a bit freaky and show how few friends I have. What's it all about, this Hitchhikers, I imagine you cry. It's about Arthur Dent, one of the last humans left alive after the Earth has been destroyed by the remorseless Vogons. Arthur manages to hitch a ride on a spaceship and go planet hopping with his friends Ford Prefect, the Betelgeusean journalist. Zaphod Beeblebrox, the two headed president of the galaxy, pirate and worst dressed man in the universe. And Marvin, the paranoid android.
All this hitching and adventuring went on for five books and then Douglas Adams passed away before he could write book six. Hitchhiker has been heard on radio, seen on tv and enjoyed on the cinema screen, there was even a musical version. But the story could never end, until now. I am going to continue on where Douglas left off. Unfortunately for me, he left off on rather a large cliffhanger. Everyone was dead. Which means I had rather a large challenge ahead of me......
It is called And Another Thing. And I really hope you will board the spaceship with me so we can travel through Douglas Adams' hilarious galaxy together."
If you loved this, you might like these...