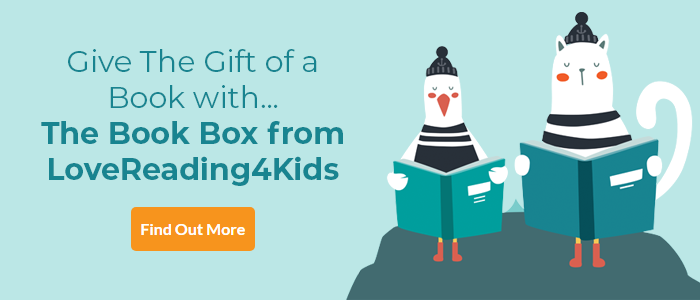 Ghost Hunter Review
Book 6 Chronicles of Ancient Darkness
Winner of the Guardian Children's Fiction Prize 2010
Dazzling entertainment, seamless storytelling, this is the stunning 6th and final episode, bringing the bestselling 'The Chronicles of Ancient Darkness', which began so dramatically with Wolf Brother, to a close.
Now it is Torak's last adventure; he must travel up into the mountains and find the Mountain of Ghosts to vanquish the terrifying Soul-Eaters. Along with Wolf and Renn, Torak faces chilling danger on their journey as they fulfil their destiny. Held in an icy grip, the richly imagined world of spirits and packs provides a dramatic background for Torak's exceptional skills at survival, as well and for the desperate choices he and Renn have to make. Their final decisions will satisfy all. To view all the titles in this series, which for edge-of-the-seat action, adventure and mystery there is no equal, click here.
Other Info
Reaction to the Guardian Children's Fiction Prize Win
Our very own Julia Eccleshare was chair of the judges and further to the above review has said, "Whatever the individual judges thought about fantasy before they began Ghost Hunter – and some admitted to hating it! – they were immediately captivated by Michelle's brilliantly created world, her wonderfully dramatic story and her powerful story telling. They loved the way she described the world she has been fashioning throughout the series saying, "The language is inventive and rich. Sharp and poetic but also child friendly". They also adored her characters describing Wolf as "endearing" and the people as "real". Finally, one summed Ghost Hunter up in terms of awe: "The construct of the world is amazing. I am jealous and impressed!"
Michelle Paver says of the award: "I'm thrilled and delighted that GHOST HUNTER has won this award – especially given the amazing quality of the other short-listed books. And somehow, I find it particularly gratifying that it is the final book in the Chronicles of Ancient Darkness which has won, because it's the book in which Torak and Wolf reach journey's end."
Ghost Hunter Synopsis
The Chronicles of Ancient Darkness
Ghost Hunter Press Reviews
"...the themes of friendship and sacrifice are strong, and the descriptions of hunting, tracking and living in the world of six thousand years ago are as vivid and interesting as ever... I'm going to miss the Forest and the clans now that the series is over. The Chronicles of Ancient Darkness are aimed at younger teens but I still love them aged nearly-sixteen, and I don't think I'll outgrow them any time soon." - Kitty (Young Reviewer), SCOTTISHBOOKTRUST.COM
If you loved this, you might like these...