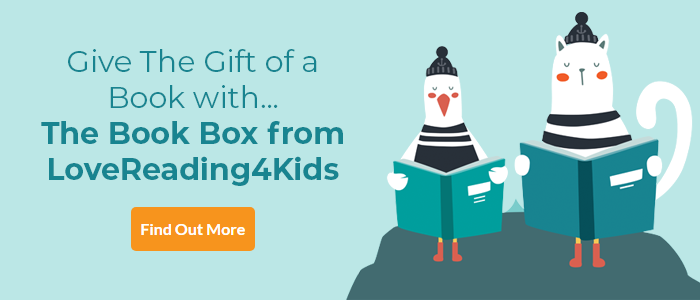 LoveReading View on Swallowdale
The Swallows and Amazons are back in the lake district for a second set of adventures. They are all set to camp on the island again but the plans go awry when the Swallow is ship wrecked and an elderly great aunt threatens to visit. Luckily, the Swallows find a wonderful hidden valley for new their camp site and another set of adventures is soon under way.
STOP PRESS: Did you know that Arthur Ransome's boat, Peter Duck, has been beautifully restored by a fellow author who, inspired by Ransome's boat and his novels has written a wonderful trilogy that fans of Peter Duck, Swallows and Amazons and Swallowdale will devour? It is called the Strong Winds trilogy. In a nutshell it's Swallows and Amazons for the 21st century but with a modern twist. It really is very special and will be enjoyed by the whole family. The titles in the trilogy in order are The Salt-Stained Book, The Ravelled Flag and Ghosting Home.
CLICK HERE to read an article by Julia Jones, which was inspired in part by Arthur Ransome's sailing adventures and in particular by Peter Duck, the boat which she was brought up on and which had previously been owned by Arthur Ransome.
Swallowdale Synopsis
'Ahoy! Ahoy! Swallows! Ahoy!' Have you ever sailed in a boat or built a camp? Have you caught trout and cooked it yourself? The four Swallows, John, Susan, Titty and Roger return to the lake full of such plans and they can't wait to meet up with Nancy and Peggy, the Amazon Pirates. When the Swallow is shipwrecked and the Amazon's fearsome Great-Aunt makes decides to make a visit their summer seems ruined. Then they discover a wonderful hidden valley and things take a turn for the better...
This edition is part of the Vintage Children's Classics series which is aimed at and shaped by 8-12 year olds, and the adults in their lives. It is a broad, affordable selection of books that will inspire a life-long love of reading; these stories that have secured a place in the hearts of thousands. They are all unabridged. To view all the Vintage Children's Classics titles click here. They are books to be given as gifts, and passed down the generations.
In addition, story hungry children often don't want the adventure to end, so why not take a look at the fully interactive website - World of Stories - which contains lots of extra material - the backstory: with quizzes, activities and fascinating facts about the books and their authors.
Swallowdale Press Reviews
There is plenty of excitement, a little danger, a quality of thinking, planning and fun which is delightful and stimulating. - TLS

He makes a tale of adventure a handbook to adventure. - Observer
If you loved this, you might like these...