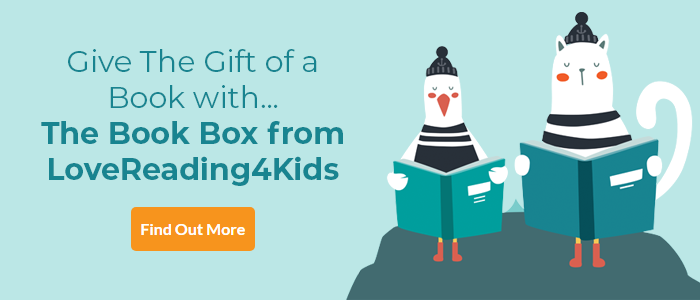 Walter Tull's Scrapbook Review
Shortlisted for the Blue Peter Book Awards 2013 - Best Book with Facts
In personal jottings, photos and pictures, this scrapbook brings alive a pioneering black footballer and British officer in the First World War who lived outside the limitations of his age - from Walter's childhood in an orphanage through his footballing years at Spurs and Northampton to the Western Front, highlighting the Christmas Day Truce of 1914, Walter's officer training - pipe, moustache and all! - ending with his death on the Somme, his memorials and his legacy.
Other Info
Selected by a distinguished independent panel of experts including our editorial expert, Julia Eccleshare, for Diverse Voices - 50 of the best Children's Books celebrating cultural diversity in the UK.
Walter Tull's Scrapbook Synopsis
The inspirational true story of Walter Tull's life is vividly reimagined here in scrapbook form, drawing on photographs, documents and records of his life. Born in Kent, in 1888, Walter Tull became not just the first black British professional outfield football player - for Tottenham Hotspur and Northampton Town - but also the first black officer in the British Army. His leadership and courage in the trenches of the First World War won him a recommendation for a Military Cross that was never awarded because of his skin colour. His story takes the reader from his childhood in an orphanage, through his footballing years, to his eventual tragic death, aged 29, on the Somme. His legacy lives on.
Walter Tull's Scrapbook Press Reviews
A fascinating insight into a man who broke across boundaries. In an age when we still find prejudice on and off the playing field, this book conveys an important message - one we must heed. Parents in Touch
A welcome addition to any child's library. Voice Inspiring. Irish Independent

Fiction and non-fiction combine successfully in this title creating an insight, through photos, documents and records into a fascinating and perhaps under-known character.
Armadillo

What makes this account especially vivid is the wealth of period photographs ... An inspiring account of courage and leadership. Books for Keeps

This book was brilliant to read and I learned so much from it.' '9.5/10' 'amazing WEJS Book Blog The book

...is excellent and will surely also appeal to any reluctant young readers who like football or the military. The Daily Telegraph online

'A poignant, well written and illustrated book stands as a tribute to a special person worthy of remembrance.' Carousel

'Michaela Morgan has created a vivid account of his life and the world in which he lived, so that the reader an truly relate to him as a person. ... A very good addition to the school library.' School Librarian
Inspiring and relevant; Walter Tull's Scrapbook is an important story about overcoming discrimination on and off the pitch. Kick it Out
This will be a real hit with a wide range of children. ... Swiftly told, the story balances excitement, matter of fact detail and pathos. English 4-11



If you loved this, you might like these...