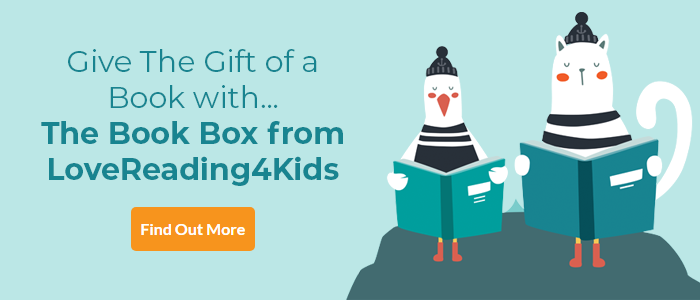 The Letter for the King Review
Gripping from its opening moment onwards, this award-winning book that doesn't miss a beat from its thrilling beginning to its satisfying ending. Disturbed during the night of contemplation before he is made a knight, sixteen-year-old Turi is handed a letter which must be secretly delivered. Keeping his identity hidden and keeping the letter safe at all times, Turi travels through deadly danger in which survival depends on adhering to the chivalric codes of courage, friendship and honesty. A thrilling adventure which is full of heart.
A Piece of Passion from Adam Freudenheim, Publisher, Pushkin Press and Pushkin Children's Books The Letter for the King by Tonke Dragt is the classic Dutch children's book. Already translated into more than a dozen languages, made into a feature film and with over 1 million copies sold, The Letter for the King is one of the most gripping, page-turning novels I've ever read. My 8-year-old son and 10-year-old daughter both loved it and couldn't put it down either. I started reading it aloud to them, and then one morning when my son woke early he creeped into my bedroom and 'stole' the bound proof in order to finish it - later he sheepishly explained that he just couldn't wait for me to finish reading it aloud, he had to know what happened next! For anyone who likes a heart–thumping tale of good vs. evil, of lone young hero desperate to save a kingdom, this is the book for them. This beautiful edition, printed in Italy, includes a wonderful hand–drawn map of the kingdoms of Unuawen and Dagonaut on the endpapers, original illustrations by the author, and is a wonderful gift for any fan of classic fantasy in the Tolkien mould.
The Letter for the King Synopsis
A young messenger. A secret mission. A kingdom in peril. It is the dead of night. Sixteen-year-old Tiuri must spend hours locked in a chapel in silent contemplation if he is to be knighted the next day. But, as he waits by the light of a flickering candle, he hears a knock at the door and a voice desperately asking for help. A secret letter must be delivered to King Unauwen across the GreatMountains - a letter upon which the fate of the entire kingdom depends. Tiuri has a vital role to play, one that might cost him his knighthood. Tiuri's journey will take him through dark, menacing forests, across treacherous rivers, to sinister castles and strange cities. He will encounter evil enemies who would kill to get the letter, but also the best of friends in the most unexpected places. He must trust no one. He must keep his true identity secret. Above all, he must never reveal what is in the letter...
Translated from the dutch by Laura Watkinson.
The Letter for the King Reader Reviews
Kids love to read and so in addition to our expert opinion, a small number of our Lovereading4kids reader review panel members were lucky enough to be invited to review this title. You can read the full reviews here.

Freddie, age 8 - 'I loved this book because it is really exciting and has lots of adventures.'
Amie Coffman, age 9 - 'An intense and exciting, albeit very long book which is vastly different from anything I have read before! Don't let the length of this book put you off...It is exciting from the first page.'
Traviss Chaytors, age 10 - 'Thrilling book and a must read for everyone capable of reading!'
Mukunth Kowsik, age 11 - 'A fantastic book full of courage and bravery that Hobbit fans would really love to read, with loads of action and suspense.'
Liberty Annison, age 11 - 'The Letter for the King is a breathtaking book and it draws you in with a fabulous start, an even better middle and a spectacular end.'
Dylan Sweet, age 10 - ' I think this brilliant book is an inspiration to readers who have a good sense of adventure.'
Ellen Faulkner, age 12 - 'The Letter For The King is a gripping story about a young boy, soon to be knighted, who runs off to deliver a letter to the King across the great mountains. He must not trust anyone. I love this book.'
Robert White, age 10 - 'The Letter for the King is a gripping, fast paced, difficult to put down classic adventure set in medieval times. I loved it!'
Avanish, age 9 - 'The book is full of action, adventure and a hint of mystery. If you love books that are adventurous but slow paced then this is the book for you. It's not an ordinary quest, it's different in a good way.'
The Letter for the King Press Reviews
The story has the quality of a legend, a tale of ancient times. Over a million copies of the book have been sold worldwide. The Letter for the King has everything. Nederlands Dagblad
There ought to be a warning written on it: Watch out: Whoever reads this book will forget everything that's happening around them! From the first sentence, the pages turn into a cinema screen, and no director could have created more beautiful or gripping images Die Zeit
It is fascinating, captivating in the same way as Tolkien's The Hobbit and The Lord of the Rings. As well as the familiar battle between good and evil, we are presented with a discovery of true chivalry. Schager Courant
This fabulous knightly adventure... deserves a place in anyone's suitcase De Volkskrant
If you loved this, you might like these...