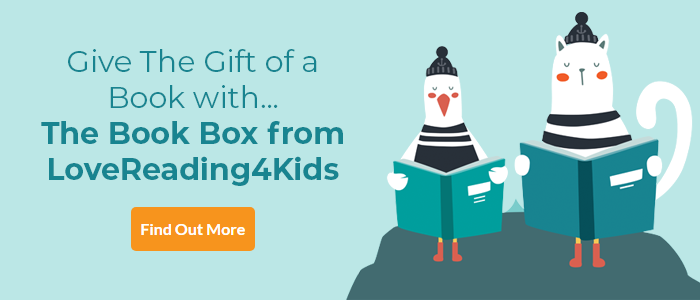 A Dinosaur Ate My Sister Synopsis
A Dinosaur Ate My Sister is the first book selected in the Marcus Rashford Book Club. This brilliantly illustrated, laugh-out-loud, wacky adventure through time by Pooja Puri is the perfect blend of The Hitchhiker's Guide to the Galaxy and Jurassic Park. Before you start reading, there are a few things you should know: 1. I, Esha Verma, am a genius inventor extraordinaire. 2. There is nothing I cannot invent. This includes words. 3. I did not mean to send my sister back to the Age of the Dinosaurs. That was HER OWN FAULT (Mum and Dad, if you're reading this, please take note). Esha Verma, her snotty apprentice Broccoli and his cunning pet tortoise have a dream. They are going to win the legendary Brain Trophy - the ultimate inventing prize. This year's entry: A TIME MACHINE. But the day before the competition, Esha's IGNORAMUS big sister hijacks the time machine and is lost in the Cretaceous age. With help from a new recruit for The Office of Time, Esha and Broccoli will have to face hungry dinosaurs, mysterious black holes and malfunctioning inventions to get them back in time.
A Dinosaur Ate My Sister Press Reviews
A joyfully bonkers adventure, brimming with humour and heart. -- Maz Evans, author of Who Let the Gods Out? Rip-roaring fun for all ages! -- Aisha Bushby, author of A Pocketful of Stars A hilarious, pitch-perfect, roarsome romp of a time travel adventure. Genius inventions, dinosaurs, and a tortoise called Archibald. What more could you ask for? Pooja Puri is a tremendous talent - absolutely one to watch - and her fabulous story has been brought to life brilliantly with super fun art from Allen Fatimaharan. -- Rashmi Sirdeshpande author of Dosh! and Never Show a T-Rex a Book A wonderful romp through time with plenty of dinosaurs, inventions and Mr Gum-like new words. Allen Fatimaharan's art really pops - and some of the dinosaurs are GENUINELY scary! This book shows no respect for the fourth wall and I love it. Also, cracking one-liners! I felt a strong urge to go and invent stuff afterwards, so, warning to parents, you may end up with some geniuses of your own blasting holes in the space-time continuum. My recommendation of this book as a reading experience does NOT mean I approve of such meddling with the timeline! -- Louie Stowell author of The Dragon in the Library Appealing, hilarious and supremely readable(!), Pooja Puri's entry into middle grade is a fun romp through time with a cocksure protagonist, a sidekick named Broccoli, and a humorously disapproving tortoise. Laughs and hijinks galore! -- Nizrana Farook author of The Girl Who Stole an Elephant I have just now finished A Dinosaur Ate My Sister and LOVED it! Esha leapt straight off page one and immediately made me want to join her in her hilarious and action-packed adventioning. (which is genius by the way!). It's super sparky and fun and lit up by brilliant ideas and time travelling tortoises and the illustrations and design throughout the book are incredibly engaging - can't ask for much more! I think Broccoli and Archibald might need their own spin off! -- Andy Shepherd - author of The Boy Who Grew Dragons.