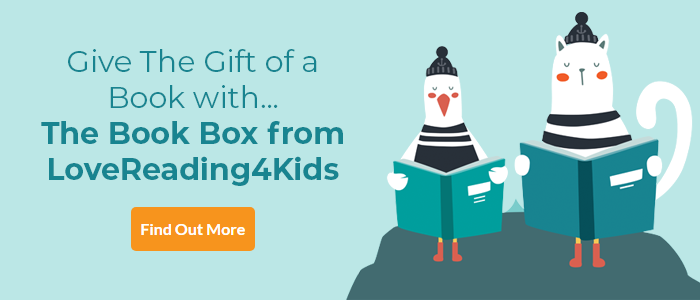 Shu Lin's Grandpa Synopsis
Shu Lin has just started at a new school. She stands alone in the playground and at lunchtime she eats by herself from little boxes of brightly coloured food. What's up with her? says Barney. But when Shu Lin's grandpa comes to school and shows the class his amazing Chinese paintings, everything changes.... With a stunning double-gatefold spread revealing a beautiful Chinese picture, this uplifting story shows the transformative power of art and imagination in developing cultural understanding and empathy.
Shu Lin's Grandpa Press Reviews
That art is a hugely effective way of helping to develop empathy with other cultures comes across with a quiet power in this story that celebrates the imagination while demonstrating the importance of reaching out to others. An important book to include in primary school class collections. * Red Reading Hub * Its beautiful - words illustration and impact. I cannot stop thinking about how I could use this and the discussion to be had. -- Mandy Barnes, Teacher, English Advisor * Twitter * A heartfelt and beautifully illustrated picture book. -- Rick Charlesworth, Primary English Lead, UKLA London * Twitter * A beautiful picture book...tells the story of a new arrival whose grandfather's artwork helps her settle in. With amazing artwork. * Love My Books * Superb, Matt's writing is often brilliant. -- Dom Conlon * Twitter * Such a beautiful book with a powerful story... This is a story for every child who has either stood on the sideline or walked away whilst others needed support. * Dolphin Book Blog * Matt Goodfellow's text is point perfect. We feel concerned for Shu Lin, worried about the skipping buzz in the playground and all the eyes watching her curious lunch boxes. Then again, we gasp alongside the class, when her grandfather reveals his paintings, feeling the 'flames and swirls of white mist'. Yu Rong's pictures are breathtaking, absolutely glorious. Bookwagon recommends Shu Lin's Grandpa to every home and classroom. This is an outstanding picture book that deserves reading, knowing, treasuring and gifting. * Bookwagon * The combination of Matt's sensitive text and Yu Rong's captivating artwork make this a heart-warming tale that could be read at any time in an EYFS or KS1 classroom but I think links very well with a focus on reading for Empathy, Chinese New Year or when a new member is joining the class, particularly if English isn't their first language. * Just Imagine * With a stunning double-gatefold spread revealing a beautiful Chinese picture, this uplifting story shows the transformative power of art and imagination in developing cultural understanding and empathy. * Achuka * This is a gentle, reflective book that helps children think about how it might feel to be new to a school and a country... with beautiful illustrations this is a book about acceptance and the power of art. * Juno * Shu Lin's Grandpa is perfect for use with a new starter to your class, particularly if they speak English as an additional language. It would also be a great story to support work on empathy and inclusion, whether or not there is a new starter at school. The artwork in the book is fitted carefully around the text and brings it to life - the star piece being a beautiful double-gatefold picture by grandpa. * Books for Topics * So love this beautiful book by @EarlyTrain with gorgeous illustrations by Yu Rong. Its simple and beautiful text gives us lots to talk about. Being new and first days at school, being kind, differences, but also what we share. Shu Lin's Grandpa is a keeper. -- Sue Hardy-Dawson * via Twitter * This book will spark lots of discussion about the wonders of cultural diversity, new arrivals in school, overcoming language barriers and the wonderful contribution grandparents can make to children's lives. * Discover Children's Books * This enchanting story demonstrates how tolerance and finding common interests can capsize our initial reactions to the unfamiliar and can lead to greater understanding and warmth. * NATE Primary Matters * A heartwarming, empathetic picture book sharing Shu Lin's first experience of school in a new country showing the power of art & creativity to aid understanding of different cultures & building friendships. Beautifully told and illustrated. -- Jo Bowers (Associate Dean & Lecturer: Primary Education) * via Twitter *
Book Information
| | |
| --- | --- |
| ISBN: | 9781913074029 |
| Publication date: | 8th April 2021 |
| Author: | Matt Goodfellow |
| Illustrator: | Yu Rong |
| Publisher: | Otter-Barry Books Ltd |
| Format: | Hardback |
| Pagination: | 32 pages |
About Matt Goodfellow
Until recently a primary school teacher, Matt Goodfellow is now a full-time poet who visits schools across the country to give high-energy performances and workshops. His first poetry collection for Otter-Barry Books, Chicken on the Roof, received wide acclaim. Caterpillar Cake, for early years and KS1, illustrated by Krina Patel Sage, will be published in July 20. Matt lives in Stockport, Manchester, UK. Yu Rong has degrees in Chinese Painting and Contemporary Art from Nanjing Normal University and in Communication and Design from the Royal College of Art, London. Deeply versed in traditional Chinese art, she has won numerous international awards ...
More About Matt Goodfellow