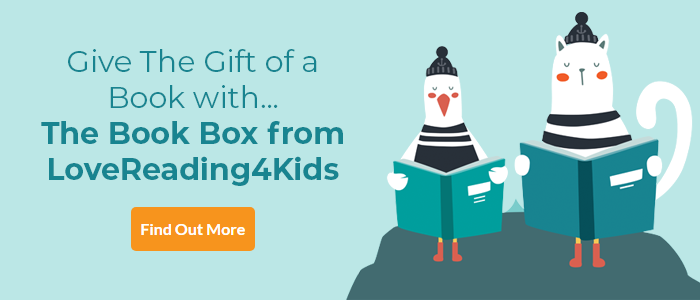 Hunk and Thud Wrestling Trolls: Match Two Review
With even more smack-downs, tie-clinches and backwards pinfalls, the second instalment of the Wrestling Trolls series has hunky wrestlers with hairy feet, a horde of vile villains and a little boy with a BIG personality.
A Piece of Passion from Sara O'Connor, Editorial Director This series does what is says on the tin - trolls that wrestle. But is has other charming, wacky and wonderful characters that wrestle, too. And underneath all the action, there is real heart to these characters who grow together as a family and support each other, through spandex mishaps, minor head injuries and brushes with the evil Lord Veto. And that's why I love it!
Hunk and Thud Wrestling Trolls: Match Two Synopsis
Jack is doing fantastically well as the Wrestling Trolls training coach, Big Rock is winning matches, and the group are on their way to more gold and tasty rocks than they can count. All Jack has to do is keep his alter-ego THUD! under control...Nothing ever goes smoothly for Jack and his friends though, especially after Milo is kidnapped by evil goblins determined to get their greedy hands on Big Rock's winnings! The wrestling crew know that they will have to be very quick and very clever if they want to rescue Milo, but the goblins have some horrible plans up their sleeves, including putting Robin on the menu for lunch!
In addition to the two stories within this second book there are also 8 colour pages of activities and furthermore if you go to www.wrestlingtrolls.com you can earn rewards too.
Hunk and Thud Wrestling Trolls: Match Two Reader Reviews
Kids love to read and a small number of children were lucky enough to be invited to review the first title in the series, Wrestling Trolls: Big Rock and the Masked Avenger. You can read their reviews below.
If you loved this, you might like these...
CHECK OUT OUR INDIE AND SELF PUBLISHED BOOK REVIEW AND PROMOTION SERVICE
Read More
×