Art and Artists
Unlock your inner artist with the carefully chosen books in our Art and Artists special section.  Great, practical books to help kids to get creative...books to help parents introduce children to the world of art and artists. There's something for all kids from 3+.
Filter:
Baby and Toddler
3+ readers
5+ readers
7+ readers
9+ readers
11+ readers
13+ readers
YA readers

5+ readers
7+ readers
This craft box is full of exciting arty ideas, all with a nature theme and it makes a great gift idea for children. Housed in a sturdy box there are 20 project ideas, activity cards, bunting and more.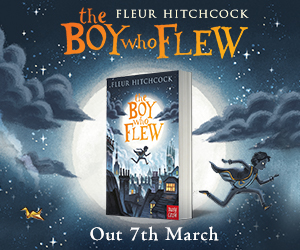 With the holidays looming on the horizon, why not plan some time for some art and some artists and perhaps include a trip to a local art gallery? It's a great way to fire their imagination for painting and drawing. To help them get the most out of it we have range of practical books suitable for a variety of ages, and other lovely books that will 'help the whole family get into art' …
Don't miss the superb How to Draw and How to Draw and Colour series from Book House covering a range of subjects from Steampunk to London to Horses...all with easy to follow step-by-step guides, tips and techniques - great for your novice artist but plenty to help and inspire your more experienced artist too!
NEW INDIE AND SELF PUBLISHED BOOK REVIEW AND PROMOTION SERVICE LAUNCHED!
Read More
×