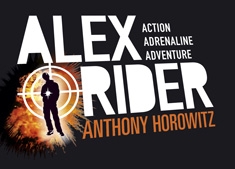 Since Stormbreaker was published in 2000 Anthony Horowitz's Alex Rider has become a literary sensation.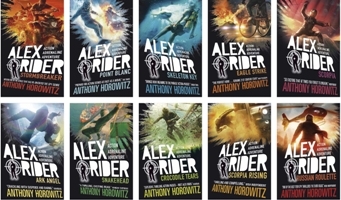 Clever, resourceful and never one to give up on his exploits, the schoolboy turned superspy who is forcibly recruited into MI6 has found himself in many far flung places in the world and even in space armed only with his own special set of secret gadgets.
We asked our reader review panel to read all 10 books in the Alex Rider series and report back... here is a taster of what they thought... And excitingly each new Alex Rider book has a quote from one of our Kids Reader Reviewers on the inside back cover!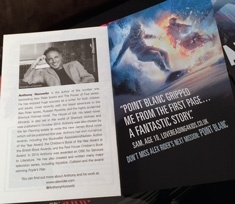 'This is a brilliant book that I couldn't put down. It's the perfect book for children who like mystery or adventure books. It is very gripping' Chloe Pickering age 10
'James Bond' fans will love this nail biting series very much. I always anticipate the part which introduces gadgets, it is as thrilling as opening your Christmas presents! A must try series, definitely.'Mukunth Kowsik age 13
'Boom! Bang! Wallop! It's full of action, fights, and the most ridiculous, but equally brilliant plot ever!' Jake Fletcher age 14

'Stormbreaker' was a great start to the series and kept me gripped from beginning to end.' Rachel Galbraith age 10
The story of Alex Rider, reluctant teen spy in the order of his missions:
1. Stormbreaker
2. Point Blanc
3. Skeleton Key
4. Eagle Strike
5. Scorpia
6. Ark Angel
7. Snakehead
8. Crocodile Tears
9. Scorpia Rising
and Russian Roulette - The Alex Rider Prequel
Anthony brought his internationally bestselling Alex Rider sequence to a close in 2011 but had unfinished business with the world of Alex Rider and with one character in particular – Yassen Gregorovich, the assassin dispatched to execute Alex in the very first adventure, Stormbreaker. This highly anticipated prequel, Russian Roulette charts the journey of a young assassin.

The Alex Rider series has sold over 13 million copies in English and is published in over 28 languages.
For more news and chat visit the Alex Rider facebook page and find out more about the series and special Alex Rider events at www.alexrider.com