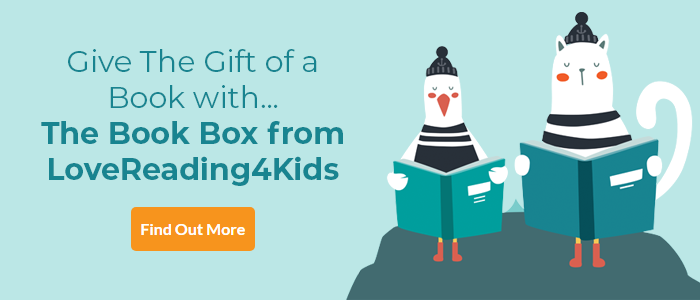 Ultimate Explorer Guide for Kids Review
March 2015 Non-Fiction Book of the Month
There's a huge amount of information, and inspiration, contained in this rucksack-pocket-sized guide. Author and real-life explorer Justin Miles covers all the basics, including essential kit and how to pack it, and the key survival skills - lighting fires, tying knots, using a compass (there's even one attached to the cover). He also describes the challenges of real life exploring in the world's extreme climates, quoting examples from his own travels and from history. The information is clearly laid out, and the anecdotes and true life stories are fascinating. Justin comes across as exactly the kind of bloke it would be fun to trek with across the Arctic. Guaranteed to put kids in the mood for outdoor activities.
Other Info
*****Justin Miles is a passionate supporter of children's rights & his latest project is a spoon appeal to supply children in East Africa with a spoon to eat with which will in turn prevent the spread of disease. His publishers QED will donate a spoon for every copy of Ultimate Explorer Guide for Kids sold. Find out more in our blog here. Visit www.educatetheworld/just-a-spoon-appeal.
Ultimate Explorer Guide for Kids Synopsis
Following on from the popular Ultimate Survival Guide for Kids, QED presents an essential guide for the budding explorer. Not only will this title help you explore the world's toughest environments but the reader will also find great advice on exploring their own back yard from full-time and professional explorer Justin Miles.
An easy-to-follow manual packed full of essential information, this title is a must have for any young explorer who's curious about the world. With chapters on the preparation you need to make before an expedition, plus top tips on how to handle the tricky situations you're likely to encounter. This useful guide looks at every kind of exploration, big and small, including some of the exciting things you can discover in your own garden or on a camping trip.
Click here to read the fascinating story behind this book ... written by Justin Miles
If you loved this, you might like these...