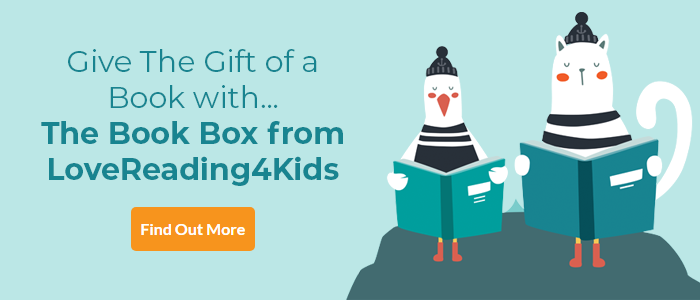 The Beast of Grubbers Nubbin Review
Stitch Head and the residents of Castle Grotteskew are back for another adventure – hoorah! They're struggling to keep order in the castle which has become home to 100 ravenous human orphans - not even the Creature's 'entertrainment' show can keep them happy, despite his costume's toggle of hilarity… Add to that a rampaging beast that might just be Arabella and the stage is set for an enormous helping of fun. Gruesome, inventive, and full of slapstick humour the Stitch Head books are highly entertaining, while their cast of strange characters are genuinely endearing. The design and Pete Williamson's illustrations make them even more appealing. ~ Andrea Reece
The Beast of Grubbers Nubbin Synopsis
He's back! Join Stitch Head, a mad professor's forgotten creation, as he steps out of the shadows into the adventure of an almost-lifetime...
In The Beast of Grubbers Nubbin, the orphans at Castle Grotteskew are running riot ... and getting hungry. With no food in the castle, Stitch Head and Arabella head down to Grubbers Nubbin to see what they can pilfer, but there they encounter a terrifying, savage beast. Could one of Professor Erasmus's monstrous creations be on the loose...?
Funny, accessible, fast-paced and illustrated throughout by Pete Williamson, Guy Bass spins an atmospheric tale for both boys and girls of 8 years old and over.
The Beast of Grubbers Nubbin Press Reviews
'If you liked Marcus Sedgwick's The Raven Mysteries, you'll love this!' Julia Eccleshare

'Bursting with twisted humour and amusingly action-packed illustrations, this book would be best enjoyed at night, with a torch under the covers.' Carousel
'There is no doubt that Guy Bass and Pete Williamson make a great team with Williamson's illustrations always just on the right side of humorously gross. A very enjoyable read.' Inis Magazine
'Guy Bass has spun a fun and creepy tale … a great read that must be read!' Booktrust
'…it's dark, monstrous fun!' Wondrous Reads
'…a truly great middle grade book and one that will have kids laughing and giggling along.' Readaraptor
If you loved this, you might like these...