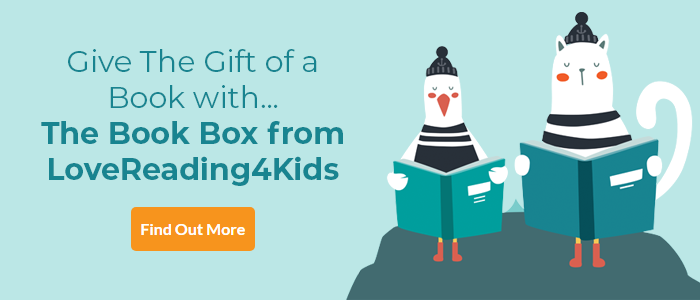 Pathfinder A Todhunter Moon Adventure Review
One of our Books of the Year 2015 - August 2015 Book of the Month Angie Sage is best known for her wonderful series about apprentice wizard Septimus Heap. Septimus makes an appearance in her new Pathfinder series, though it has a brand new and very different central character. Tod's happy life with her father in a little fishing village is interrupted when he is lost at sea. Tod must live with her thoroughly unpleasant aunt until something even nastier arrives – the terrifying Garmin. Soon Tod is embarked on a dangerous adventure to rescue her father and defeat a Darke Sorceror. Fortunately, she has some Magyk to help her! Sage's plotting is superb, her fantasy worlds vividly and inventively described, and her characters are true originals too. Over 300 pages this is satisfyingly long, reading it will be a happy as well as exciting experience. ~ Andrea Reece
***There's a brilliant activity pack which accompanies this book with tips to help you write your own review, compose a storyboard and create your own magykal creature - download it here!
Pathfinder A Todhunter Moon Adventure Synopsis
Tod has grown up a PathFinder, one of an ancient seafaring tribe. Her mother, who died when Tod was young, had a very different history. She was from a mysterious magykal desert-dwelling family. When Tod's father disappears she is not only alone, but soon finds herself swept into the path of an evil sorcerer. Now Tod must choose which of her pasts will help her to survive: PathFinder or Magician. Magyk will allow her to fight like with like, but her PathFinder heritage gives Tod something special - the edge.
Pathfinder A Todhunter Moon Adventure Reader Reviews
Kids love to read and so in addition to our Lovereading expert opinion some of our Lovereading4kids Reader Review Panel were also lucky enough to read and review this title. You can click here to read their full reviews.
Isabella Campbell, age 10 - 'A fast-paced, compelling and exciting story, which has the reader submerged in the intricate plot from the very beginning. A wonderful read – I couldn't put it down!'
Adam Goodman, age 12 - 'PathFinder is an exciting book full of twists and cliff-hangers. Its action packed; there are many events going on at once.'
Teddy Bailey, age 10 - 'I really enjoyed this because it was historical and futuristic at the same time. I enjoyed the way there were two stories going on at once and then at the end they both met.'
Be Carter, age 9 - 'I really enjoyed this book, I never wanted to put it down.'
Holly Wilkins, age 11 - 'I would rate this book 4.5 out of 5. I felt the beginning started a little slow, but when I read further it was really interesting and I couldn't wait to find out what happened next.'
Julia Jonsson - 'PathFinder is literally a magical book that is hard to put down at times.'
Sidney Greenslade, age 11 - 'An enchanting story of Magyk, bravery and friendship – impossible to put down!'
Sam Harper, age 11 - 'An enthralling adventure full of weird creatures and Magyk. This could be Angie Sage's best series yet!'
Anastasia, age 10 - 'PathFinder is an amazing book and is full of excitement and suspense. It is about a girl called Tod whose life is definitely not ordinary. I recommend this book to anyone nine or older it is fantastic.'
Pathfinder A Todhunter Moon Adventure Press Reviews
'Sage navigates her complex setting with suspenseful and well-structured plotlines ... These books open an array of dazzling worlds. It's worth hopping aboard this bus, and I'm eagerly waiting at the next stop' The Times
'An immensely powerful and imaginative adventure, full of surprises, with good and bad magic and it moves at a rattling pace ... You will not want to leave this imaginary world School Librarian
Wonderfully imaginative ... Children of all ages will relish this' Waterstones Guide to Kid's Books
If you loved this, you might like these...