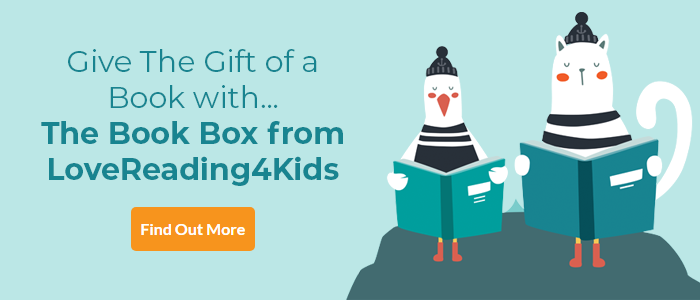 The What on Earth? Wallbook Timeline of Sport Synopsis
Imagine the whole history of sport hanging on a wall like William-the-Conqueror's extraordinary Bayeux Tapestry! That's the effect of unfolding the amazing new What on Earth? Wallbook of Sport which literally covers hundreds of the top sporting moments, records and dramas stretching on a timeline starting from the first Olympic games in 776 BC to London 2012.

Which ancient Olympic superstar was eaten by wolves? Who was the most notorious cheat in the world of Roman chariot racing? What's the worst ever round of golf in a professional tournament? Who is regarded as the first billionaire in modern sport?

Discover the answers to these amazing facts – and hundreds more – in 8 giant pages of beautifully illustrated sporting moments charting the history of more than 66 different sports! On the reverse side, a special editorial supplement features all the most memorable moments from the modern Olympic movement starting in 1896 all the way up to 2012 – and even includes a championship sports crossword!

Perfect for younger readers but also relevant to all ages, this comprehensive, accessible and versatile wallbook is the first ever illustration of the entire history of sport on a single piece of paper.
You can see the author demonstrating his wallbooks in this video -
The What on Earth? Wallbook series includes -
What on Earth? Timeline of Shakespeare
What on Earth? Timeline of Sport
What on Earth? Timeline of Science & Engineering
What on Earth? Timeline of Big History
What on Earth? Timeline of Nature
You can find out more about The What On Earth Wallbooks at whatonearthbooks.com
The What on Earth? Wallbook Timeline of Sport Press Reviews
'A truly epic undertaking, in terms of layout, typography, design and sheer scale of ambition' - Christopher Middleton, The Daily Telegraph
"I wasn't able to get to the camera to catch the moment of my 4 y/o grandson on hands and knees on the dining room table looking for dinosaurs and boats. Your heart would melt. Many thanks to you, Chris and all those that made these delightful posters." Ted Mead (grandparent)

"I wanted to let you know how fascinated my four boys are with the Shakespeare wall chart. They love it! They are aged 10, 7 and twins aged 6, and have had no contact with Shakespeare at all up till now - but can sit with it on their laps and pour over the pictures for ages! Then they ask questions (inevitable - the gory stuff!). Helen Hughes (parent)

"I have been reading your What On Earth Happened? book and it has inspired me to rethink my history teaching. The way you link one event/invention to another is brilliant. Would you object if I borrowed some of your content for use in my History class-notes?" Alex Kirkpatrick, Bishopsgate School

"Christopher Lloyd came to our school to give a talk and it was compulsory for me to go. I really dreaded it, and thought that it would be boring. However, to my pleasant surprise the talk was one of the most interesting talks I have ever listened to. It sparked in me a real interest in history and current events, so much so that I went home and got the What On Earth Happened Wallbook and the full book. I have chosen GCSE for history and will likely go on to study it at A-level. Thanks again for what you are doing and for inspiring me." Aidan Bartholomew (14 years old)

If you loved this, you might like these...