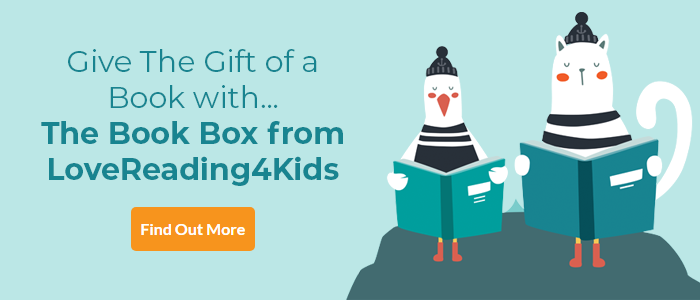 How to Look for a Lost Dog Review
One of our Books of the Year 2016 | February 2016 Book of the Month
The heroine of Ann M Martin's fine novel has a unique voice, and the story she tells is very touching. Rose (rows) has a diagnosis of autism and struggles to understand the unspoken social rules that are built in to the rest of us. Her props are homonyms – she has an ever growing list of words pronounced the same as another but spelled differently – prime numbers, and her dog Rain (reign, rein). When Rain goes missing, Rose works methodically to find her, but their reunion brings a problem: Rain originally belonged to another family, who also want their dog back. For Rose, for whom written rules are as vital as homonyms, there's only one course of action to take. Rose tells her story exactly as it happens, but readers will infer so much more from her descriptions of events and the reactions of the other characters. A delight to read, this is a sophisticated and very moving piece of storytelling. ~ Andrea Reece
How to Look for a Lost Dog joins the growing category of books about young people with a diagnosis of autism and Counting by 7s and We are All Made of Molecules are equally heart-warming and uplifting books for younger readers.
How to Look for a Lost Dog Synopsis
11-year-old Rose is autistic and struggles to understand her classmates. But when her father gives her a stray dog, which she names Rain, the dog becomes her best friend, her anchor in a confusing world. So when Rain goes missing during a storm, Rose refuses to stop looking for him...A touching story from the bestselling author of The Babysitters Club.
How to Look for a Lost Dog Reader Reviews
Kids love to read and so in addition to our Lovereading expert opinion some of our Lovereading4kids Reader Review Panel were also lucky enough to read and review this title. You can read their full reviews here.
Cait Galbraith, age 9 - 'Excellent book that was moving and thought provoking at the same time.'

Jasmine Morris, age 11 - 'This book was incredible.... It was like a rollercoaster, up and down and lots of moments where you want to scream or cry.'

Lily Benner, age 11 - 'This is a slightly sad story, but a nice one.'

Rosie Watch - 'It was both cleverly and sensitively written with a beautiful and somewhat unexpected ending.'
Bella, age 10 - 'Rose has autism, so she finds it hard to understand others sometimes. But then her dad brings Rain home. Rain changes her life forever.'
Sam Harper, age 11 - 'An amazing story that is sad but also has a sense of humour. This will be loved by adults and children alike.'
Alex Bateman, age 10 - 'I think I would like to meet Rose and that we would be good friends! Overall it's a good book. My mum wants to read this book now too!'
Georgie Docwra, age 10 - 'I would describe this book as fabulous, thought provoking and thrilling.'
Poppy Milburn, age 10 - 'This is a mind-boggling, page-turning book. Every chapter shows the true thoughts of a twelve year old, autistic child who lost her dog in a hurricane. Will she find him?'
Anastasia Abdian, age 11 - 'How to Look for a Lost Dog is a truly amazing book. It gripped me the whole way and I could not put it down. Rose is a girl who likes these things: numbers, rules, words and her dog Rain. You will love it!'
Millie Jones, age 10 - 'When I finished this book I thought where's the next one? I had never read anything quite like it. It was different and unique and emotions flowed like tears.'
How to Look for a Lost Dog Press Reviews
"A riveting, seamless narrative in which each word sings & each scene counts." – Kirkus Reviews
"The deftness with which Martin renders Rose's life is admirable." – NY Times
"Hopeful, but it's also incredibly heartbreaking." – Bustle magazine
"For many women of a certain age, the best-selling series The Baby-Sitters Club was their first introduction to an iconic group of tight-knit girlfriends in pop-culture." – TIME magazine
If you loved this, you might like these...