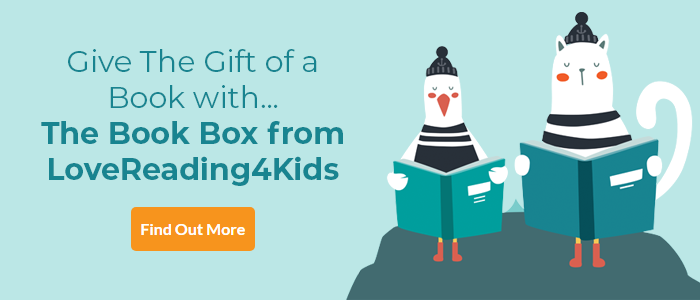 Whisper to Me Review
One of our Books of the Year 2016 | May 2016 Book of the Month This electrifyingly smart story of a teen girl's struggle with a tormenting voice in her head is a masterwork of contemporary YA.
There's a murderer on the loose in Cassie's New Jersey hometown, the so-called Houdini Killer, which sets her quick-to-anger dad even more on edge than usual. A former Navy SEAL with untreated posttraumatic stress syndrome, he now runs the family restaurant, a site of distressing memories for them both. After finding a foot in a sneaker on the beach - one of the Houdini Killer's victims - Cassie hears a voice telling her that she's disgusting, and it won't let up. Convinced she's "forever doomed like Cassandra of myth - the girl who leaves a trail of violence in her wake", the bullying voice makes Cassie promise to obey it. And she does, with near-fatal consequences, when, for example she injects herself with her Epi-Pen, which results in her being hospitalised. In the clinic she meets the irrepressible Paris. A bipolar survivor of abuse, Paris comes to play a huge part in Cassie's life, as does one of the boys staying in her dad's apartment for the summer. The only time the voice is really silenced is when Cassie is with him, but the voice has other plans for their burgeoning relationship.
Taking the form of the "most screwed-up love letter ever" written from Cassie to the boy she falls for, this gripping, multilayered novel is an insightful exploration of grief, broken families, mental illness and the lies we tell others - and ourselves - out of fear. It's also about losing yourself, and coming to find your true voice. Lake has a huge talent for tackling classic YA themes, but always forges his own path, cutting through clichés, stripping back the superficial, to reach the heart of his brilliantly complex characters, all delivered through spectacularly plotted storylines. ~ Joanne Owen
Whisper to Me Synopsis
A message from author Nick Lake, 'I can only imagine thought what it would be like to hear voices more often. And that's what I have tried to do in Whisper to Me – to imagine it, and imagine how it could be conquered. Because these kinds of illnesses – traumas- can be conquered. That's something I don't have to imagine, since for a number of reasons and in a number of ways I have had close and direct experience of mental illness for a large part of my life. And I know, for an absolute fact. That people can get better. Things can get better. Life can get better.'
I love you. I'm sorry for what I did to you. I'm going to write it all down, explain everything that happened, why I broke your heart.
Cassie's own heart was broken when she was younger, by a tragedy she can barely talk about. She lives near the beach, with her angry father and his collection of reptiles, and a voice that whispers strange, dark thoughts into her mind. Cassie is seventeen and she is unravelling. Even when she first meets him, the boy, the one, she can't begin to imagine that anything could happen between them. That he might be someone amazing. That in the course of one summer, she will go to the darkest places and back again, with him by her side. That she might have to hurt him to save herself. Told in flashbacks, as a letter from heartbreaker to heartbroken, this powerful, unforgettable novel is intense, explosive and utterly gripping. From Carnegie shortlisted, Printz winning Nick Lake.
Whisper to Me Reader Reviews
Teens love to read and so in addition to our Lovereading expert opinion some of our Lovereading4kids Reader Review Panel were also lucky enough to read and review this title. You can read their full reviews by clicking here.
Aimee Sweet, age 14 - 'Whisper to Me was fast paced and heart-racing - I never quite knew what was going to happen next...I became almost attached to the characters, and I must admit, a bit emotional towards the end.'
Amy Laws, age 14 - 'Emotional and gripping, I struggled to put Whisper To Me down. It was stunning from the very first page.'
Ella Grabsky, age 16 - 'This book had me gripped from the start. The novel dealt with a somewhat taboo subject in such a perfect way that I think this book is definitely one teenagers should be encouraged to read.'
Humaira Kauser, age 18 - 'Incredible. Hauntingly beautiful. A one of a kind masterpiece by the one and only Nick Lake.'
Lucie Harrison, age 13 - 'I loved Whisper to Me: it had a very gripping plot and characters that were hard to understand. I would recommend this book to older girls.'
Rebekah Marsh, age 13 - 'This insightful novel opened my eyes towards hearing voices in a way that I found it both informative and incredibly enjoyable!'
Maisie Caitlin Sadler, age 14 - 'Whisper To Me is an unforgettably powerful and beautiful read about dark times and mental illness - a story which needed to be written.'
Maddy Faulkner, age 14 - 'I love this book. I love how the story is told in small flashbacks and really short chapters- making this an easy-ish read without being boring. I was gripped from page 1!!'
Jessica Anderson, age 13 - 'Overall, I absolutely loved this novel. I read it in one sitting – it is now one of my favourite books!'
Phoebe Doherty-Ozobiane, age 14 - 'Thrilling and different, Whisper To Me is completely unlike any other book I've read. It was incredibly difficult for me to put down and left me feeling like part of me was missing, but I was simultaneously complete.'
Jodi Coffman, age 14 - 'This book was fantastic and I couldn't put in down. It had me on the edge of my seat from start to finish. Truly gripping.'
Kezia Deakin, age 16 - 'After Cassie sees a dead foot she starts hearing voices. But the root of these voices is unknown: is it one girl's unravelling mental health? Is it a vengeful ghost making her last play for justice?'
If you loved this, you might like these...