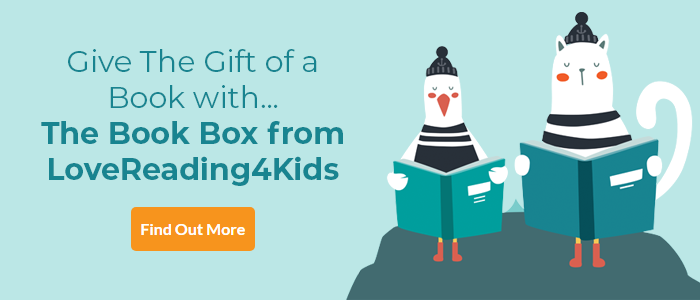 The Great Shelby Holmes Girl Detective Review
January 2017 Debut of the Month | In a nutshell: Sherlock and Watson as you've never seen them before | The Sherlock Holmes stories are given a lively twist.
Eleven-year old John Watson has recently moved into 221 Baker Street, New York with his mum, a former army doctor. One of their new neighbours is Shelby Holmes, red headed, nine years old, alarmingly precocious. As she shows him round the neighbourhood, John reaslises that Shelby is a local hero, a genius at deduction able to work out who's up to what way faster than the police. She's not easy to get along with – social niceties are of little interest to Shelby – but the two are soon working together on the case of a missing dog. There are nods to the original novels which will please fans of the books or TV series, and the relationship between Shelby and John is a satisfying mix of companionship and mutual irritation. The mystery will more than hold readers' attention and this is a smart tribute to Conan Doyle.
Readers who enjoy John and Shelby's adventures will also appreciate Andrew Lane's Young Sherlock Holmes series. ~ Andrea Reece
The Great Shelby Holmes Girl Detective Synopsis
Shelby Holmes is not your average nine-year-old. For one, she happens to be the best detective her neighbourhood has ever seen, using her uncanny analytical mind and sassy attitude to solve crimes which stump even the police department.
But when eleven-year-old John Watson moves in to her block of flats, Shelby finds a solution to the one puzzle that's eluded her up until now: friendship.
This dynamic duo find themselves swept up in a dog-napping case that'll take both their talents to crack.
The Great Shelby Holmes Girl Detective Reader Reviews
Kids love to read and so in addition to the review by one of the Lovereading4kids editorial experts some of our Lovereading4kids Reader Review Panel members were also lucky enough to read and review this title. Click here to read their full reviews.
Kate Buckley, age 10 - Burford School - 'I thoroughly enjoyed this book and recommended to ages 8 plus. It is very humorous and you always want to read on.'

Huxley Glen, age 6 - 'This was a very well written book which was very funny and had lots of funny characters.'
Rachel George, age 10 - 'Silly, mysterious - I couldn't put it down.'
Bella, age 9 - 'This book is fun to read and the characters are great.'
Toby Little, age 9 - 'I liked this book because it shows how two people can be friends even if they are very different.'
Ellen, age 7 - 'When a boy moves in [called John Watson] Shelby is taken by surprise because of his detective type of brain! When a winning dog is stolen she and Watson are caught in a case. Can they solve it?'
Isabella Glover, age 9 - 'a bit funny but overall it's a good book.'
Robyn Chorley, age 8 - 'A fun story but a bit too confusing.'
Charlie Dunn, age 9 - 'I hope this is the start of a series because you can't help but like the characters and smile at the things they say and do.'
If you loved this, you might like these...