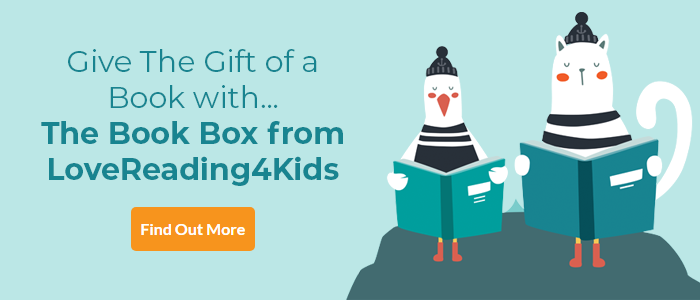 The Moonlight Statue Review
In a nutshell: lonely little girl makes friends with ghostly animals
Polly and her mum are leaving London for Cornwall. Their old home has very sad associations after Polly's father died in an accident. Mum has a new job as house manager at a stately home, Penhallow Hall. They both love it from the start, and the house seems to take to Polly – magically the statue of a huge wolfhound at the hall's entrance comes to life for her, and becomes her friend. There are more ghosts at Penhallow, including a boy Polly's age with a tragedy of his own to deal with. Despite themes of loss and loneliness this gentle story will leave readers happy and hopeful. Polly's ghostly friends are a comforting, reassuring presence, linking past and present, proof that time heals. Jason Cockcroft's atmospheric illustrations are simply gorgeous.
There are echoes of Tom's Midnight Garden in Polly's story and readers could move on to Penelope Lively's A Stitch in Time or Emma Carroll's The Snow Sister. ~ Andrea Reece
The Moonlight Statue Synopsis
For Polly, moving to Penhallow Hall is the fresh start she's been longing for since the death of her father. Her mum has got a job managing the stately home and once the last of the visitors leave for the day the place is all theirs!
One night, Polly sleepwalks into the garden and wakes to find her hand on the head of one of the stone dogs that guard the steps down to the lawn. Then she feels him lick her cheek! The dog introduces himself as Rex, an Irish Wolfhound who lived at Penhallow many hundreds of years earlier. And he is not the only resident ghost - Polly has also glimpsed a strange boy around the place. With Rex's help she finds herself unravelling the story of his beloved master, William Penhallow, who was killed in the First World War aged only 17.
The Moonlight Statue Reader Reviews
Kids love to read and so in addition to the review by one of the Lovereading4kids editorial experts some of our Lovereading4kids Reader Review Panel members were also lucky enough to read and review this title. Click here to read their full reviews.
Mia Goodman, age 10 - 'The book is easy to understand and I would recommend to anyone aged 6/7 plus who likes dogs, fantasy and adventure!'
Emily Lonsdale, age 11 - 'Brilliant and exciting. I liked this book. It was really interesting. I liked the mystery side of it and I liked the adventure and animal side.'
Elleanore Phillips, age 9 - 'This is a heart-warming book. It is brilliantly written and you can feel that you are part of the story, almost as if you were an invisible ghost ...'
Rosie Watch - 'This story's success is in its simplicity, it has a straightforward and honest quality rather like the characters in the story. It will definitely be going on my next reading list at school.'
Ruth Ward - Library & Resources Manager, Great Torrington School - 'Gently told story exploring loss and grief, sprinkled with magic and humour. Beautifully descriptive of the lovely Cornish coves and old family house & sure to be popular with dog lovers aged six upwards.'
Harriet Harper-Williams, age 11 - 'Jump into this book and feel yourself become part of the story, you will love it! Holly Webb at her best!'
Cally Evans, age 10 - 'A fabulous book, I really enjoyed it!'
Hannah, age 8 - 'I really liked this book. It's an adventure that's really cool. I like it because the characters, ghosts and all, had fun together. I wasn't scared reading this, only excited.'
Toby Little, age 9 - 'I have been reading non-stop for two hours to finish it in one go. This is the best book ever, and it is imperative that you read it.'
Madison Chaplin, age 10 - 'Fantastic story! Loved reading it! Great characters!'
Maddy Harries, age 9 - 'I loved this book because every time I picked it up, I couldn't put it down again!'
Zoe Basson, age 9 - 'From stray ghosts to not-so-stone dogs, this book is an adventure.'
Maya Lewis, age 9 - 'I found the story exciting and quite a fun book to read. It grabbed you from the start and made you want to read more.'
Ellen Hall, age 7 - 'Polly and her mum are moving to Penhallow Hall...on the second night she finds herself talking to a stone dog that isn't stone anymore! I would recommend this book to everybody who likes mystery, animals and adventure.'
Emily Yates - 'The Hounds of Penhallow Hall: The Moonlight Statue is a genuine Holly Webb book, fast-paced and easy to read. A great adventure awaits the reader in this 190 page novel, perfect for beginners.'
Cassandra Butler, age 7 - 'An easy enjoyable story about a lonely girl who makes friends with a ghost dog!'
Bea Whithear, age 9 - 'Polly is having a tough time, will it be easier when she moves to Penhallow Hall, will she meet new friends?'
If you loved this, you might like these...