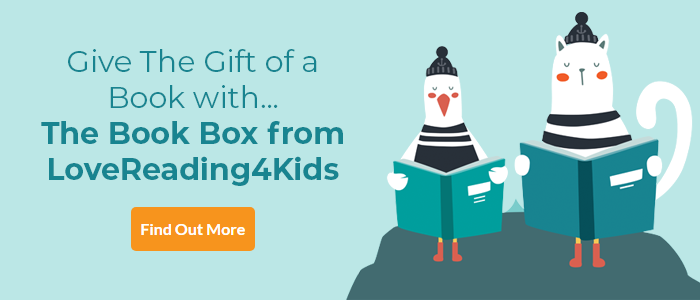 Coding for Beginners: Using Python Review
This extremely user-friendly and accessible guide book will teach children the basics of Python, enabling them to create their own games and simple animations. Now that computers and coding are compulsory school topics in the UK it will prove very useful. Step by step instructions take children through the basics and it's cleverly and clearly laid out on colour pages filled with diagrams and tip boxes. Key ideas about coding in general are also included. Ring binding means that it opens flat on the desk or can be propped up open next to the computer screen. A really well thought-out and effective information book. ~ Andrea Reece
You might also be interested in Coding for Beginners using Scratch and Lift-the-Flaps Computers and Coding- a fun and essential introduction to what can be sometimes still seen as an intimidating subject.
***There is special activity pack with ideas to celebrate Science Week to download here!
British Science Week is 10–19 March - find out more at www.britishscienceweek.org
Coding for Beginners: Using Python Synopsis
Computer coding is now a compulsory topic on the UK National Primary Curriculum and this book backs up what is being taught 'Code Clubs' in schools. Python is considered a 'first language' for computer programming, this book acts as a handy guidebook providing the most relevant and useful instructions, terminology and examples.
Python is one of the most popular programmes used in UK primary schools. This book is based on the desktop version, suitable for PCs/Macs (NB Python is currently not available for mobile devices).
A return to the days when Usborne was a market-leader in computer books for children. Many of today's tech professionals were inspired by Usborne's coding books from the 1980s!


Coding for Beginners: Using Python Press Reviews
Praise for Coding for Beginners using Scratch:
'An accessible introduction, walking children through the basics before getting them started on some fun projects to stretch their skills.' - The Guardian
'Start from Scratch, literally, and build up your coding skills with the help of this step-by-step guide to one of the most popular coding languages for children.' - Cork Evening Echo
'An introduction to coding for complete beginners, this friendly and accessible book will teach children the basics of Scratch...Does an excellent job of making it a fun and accessible journey for even the youngest readers ... It is both a great starter lesson for moving on to more advanced software and a book to give you a new hobby with which to impress friends.' - LoveReading4Kids
If you loved this, you might like these...