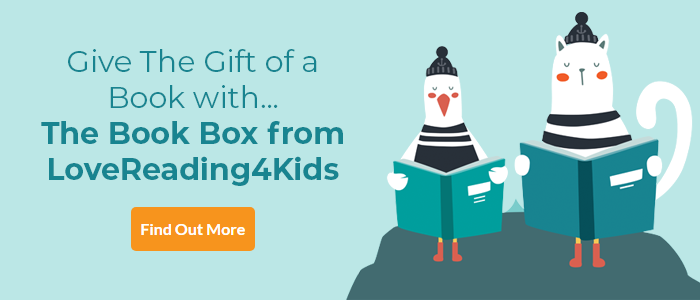 The Lost Treasure Review
In a nutshell: gentle, heart-warming story of friendship and ghost animals
The second book in this charming new series takes us back to Penhallow Hall in Cornwall. It's the new home of ten year old Polly, who is now friends with some of the Hall's unusual ghosts, including two wolfhounds, Rex and Magnus. They're not the only ghost animals at Penhallow, and together they meet the spirit of a feisty little Pekingese called Li-Mei, who has a secret and quite sad history to share. Holly Webb tells the story with just the right mixture of adventure and wistfulness, and this will be a very satisfying story for young readers. Jason Cockroft's beautiful and atmospheric illustrations make this even more appealing.
There are more ghost animals in Claire Barker's Knitbone Pepper series, and readers would also enjoy The Snow Sister by Emma Carroll. ~ Andrea Reece
The Lost Treasure Synopsis
Join Polly and her new ghostly friends William, Rex and Magnus wake Li-Mei, the Chinese porcelain Fu Dog from the Red Drawing Room.
The little Pekingese tells them of her adventures with Sarah Penhallow – together they once investigated rumours of smugglers and sighted a ghostly Green Lady down at the cove. The friends set off to solve the mystery once and for all, and discover a secret tunnel. Here they come across a broken statue of a dog buried beneath a rock fall. Could their discovery have anything to do with the disappearance of Li-Mei's canine companion?
The Lost Treasure Reader Reviews
Some of our Lovereading4kids Reader Review Panel members were lucky enough to read and review The Moonlight Statue, the first book in The Hounds of Penhallow Hall series. Click here to read their full reviews.
Mia Goodman, age 10 - 'The book is easy to understand and I would recommend to anyone aged 6/7 plus who likes dogs, fantasy and adventure!'
Emily Lonsdale, age 11 - 'Brilliant and exciting. I liked this book. It was really interesting. I liked the mystery side of it and I liked the adventure and animal side.'
Elleanore Phillips, age 9 - 'This is a heart-warming book. It is brilliantly written and you can feel that you are part of the story, almost as if you were an invisible ghost ...'
Rosie Watch - 'This story's success is in its simplicity, it has a straightforward and honest quality rather like the characters in the story. It will definitely be going on my next reading list at school.'
Ruth Ward - Library & Resources Manager, Great Torrington School - 'Gently told story exploring loss and grief, sprinkled with magic and humour. Beautifully descriptive of the lovely Cornish coves and old family house & sure to be popular with dog lovers aged six upwards.'
Harriet Harper-Williams, age 11 - 'Jump into this book and feel yourself become part of the story, you will love it! Holly Webb at her best!'
Cally Evans, age 10 - 'A fabulous book, I really enjoyed it!'
Hannah, age 8 - 'I really liked this book. It's an adventure that's really cool. I like it because the characters, ghosts and all, had fun together. I wasn't scared reading this, only excited.'
Toby Little, age 9 - 'I have been reading non-stop for two hours to finish it in one go. This is the best book ever, and it is imperative that you read it.'
Madison Chaplin, age 10 - 'Fantastic story! Loved reading it! Great characters!'
Maddy Harries, age 9 - 'I loved this book because every time I picked it up, I couldn't put it down again!'
Zoe Basson, age 9 - 'From stray ghosts to not-so-stone dogs, this book is an adventure.'
Maya Lewis, age 9 - 'I found the story exciting and quite a fun book to read. It grabbed you from the start and made you want to read more.'
Ellen Hall, age 7 - 'Polly and her mum are moving to Penhallow Hall...on the second night she finds herself talking to a stone dog that isn't stone anymore! I would recommend this book to everybody who likes mystery, animals and adventure.'
Emily Yates - 'The Hounds of Penhallow Hall: The Moonlight Statue is a genuine Holly Webb book, fast-paced and easy to read. A great adventure awaits the reader in this 190 page novel, perfect for beginners.'
The Lost Treasure Press Reviews
Praise for The Moonlight Statue;
'There are echoes of Tom's Midnight Garden in Polly's story and readers could move on to Penelope Lively's A Stitch in Time or Emma Carroll's The Snow Sister.' – Andrea Reece, LoveReading
'Bestselling author Holly Webb's new series is set in Cornwall and is perfect for any young readers looking for mystery and magic.' – Charlotte Heathcote, Sunday Express

If you loved this, you might like these...