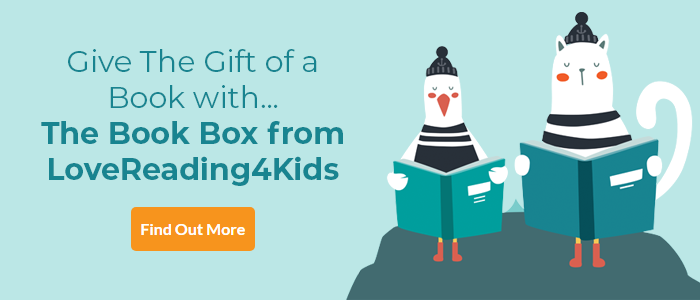 Fish Boy Review
Shortlisted for the Branford Boase Award 2018 | Longlisted for the UKLA 2018 Book Award
March 2017 Debut of the Month In a sparely written but richly imaginative story, Chloe Daykin sensitively explores what it feels like to see the world just a bit differently. Billy loves the sea and uses swimming as a way of escaping the difficulties of his unwell mother. But his love of the sea also makes him the butt of his class mates' jokes as it marks him out as different. Billy increasingly creates an alternative world for himself inspired in part by the lessons about animals that he has learnt from David Attenborough's programmes. But when a new boy arrives in the class Billy finds someone who understands him. Fish Boy is a debut novel to savour. ~ Julia Eccleshare
The Branford Boase Judges said : 'the friendship between two outsiders is very touching indeed'; 'a unique internal voice beautifully described'; 'interesting and surprising'.
Fish Boy Synopsis
People call me Fish Boy. My skin goes up and down like the waves. My mind goes in and out like the sea. They say I've always got my mouth open, that I ask too many questions. But what's wrong with that?Billy's got a lot on his mind - that he'd rather not think or talk about. So he watches David Attenborough, because Sir David's asked all the questions and got all the answers, and swims in the sea, just letting his mind drift . . .So when new boy and nature fan Patrick Green starts at school with 'fingers like steel, strength of a bear' and a mackerel swims up to Billy's face, blows bubbles into his Vista Clear mask goggles and says: 'Fish Boy', Billy knows he can't keep it secret, because . . . a crazy talking mackerel changes EVERYTHING.Shimmering with almost-magic and adventure, this is an exceptional read.Accompanied by gorgeous illustrations by Richard Jones.
Fish Boy Reader Reviews
Kids love to read and so in addition to the review by one of the Lovereading4kids editorial experts some of our Lovereading4kids Reader Review Panel members were also lucky enough to read and review this title. You can read their full reviews by clicking here.
Isaac East, age 10 - '5 stars for Chloe Daykin and her amazing book, Fish Boy. Full of adventure, friendship and love. Fish Boy has you hooked from the first page.'
Cally Evans, age 10 - 'An astonishing tale, truly special!.. From this book I learnt a lot about the importance of best friends and being kind to each other... 5 out of 5 stars!'
Humaira, age 18 - 'It's definitely is a book for younger readers, so they might like it.'
Katie Bavister, age 12 - 'This book is one that should be read by everyone. Funny, sad, poignant, quirky and unique are just a few of the words that spring to mind.'
Amina, age 10 - 'I loved this interesting and very different book, it was very imaginative. It was a funny book and had lots of problems that most people know someone that has to deal with.'
Josh Parcell, age 9 - 'Billy is a young boy who loves the sea but one day it might be a bit too much. He finds himself seeing and hearing a mackerel say 'kesz' but it was out of the water flying!!'
Beatrice Whithear, age 9 - 'when Billy meets the mackerel I started to worry that I would not like this book. A boy meeting a fish and talking to him did seem a bit odd. However the book was brilliant.'
Hector Watch - 'What an unusual and unique book. As a story I did not find it gripping, as the plot, like the waves, kept coming and going.'
Richie Upchurch, age 10 - 'It's sad, magic, funny and exciting. I think my friends will like it too. I really like 'Fish Boy' and I think it is a very good book.'
If you loved this, you might like these...
CHECK OUT OUR INDIE AND SELF PUBLISHED BOOK REVIEW AND PROMOTION SERVICE
Read More
×