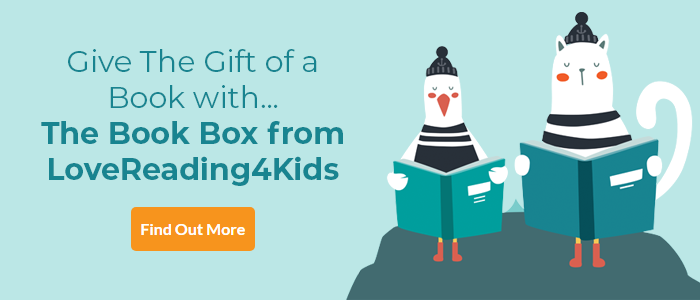 Fly By Night Review
Winner of the Branford Boase Prize 2006
Fly By Night is a wholly original fantasy peopled with a cast of unusual characters whose adventures unravel at a breathtaking pace. Mosca runs away from home with a manic goose called Saracen who can cause untold harm to her enemies and a tricky charlatan glorifying in the name of Eponymous Clent, having 'accidentally' set fire to her hated uncle's barn. Hounded as a criminal, she ricochets through a series of adventures meeting a huge cast of untrustworthy companions and getting involved in a bizarre espionage plot. Trying to unscramble any truths makes Mosca's story an exhilarating quest. ~ Julia Eccleshare
Reading Guide available to download for this title.
Fly By Night Synopsis
Fly By Night is the stunnning debut novel from Frances Hardinge, author of the Costa Award winning The Lie Tree.
As the realm struggles to maintain an uneasy peace after years of civil war and tyranny, a twelve-year-old orphan called Mosca Mye and her loyal companion, a cantankerous goose, are about to become the unlikely heroes of a radical revolution. Mosca is on the run, heading for the city of Mandelion. There she finds herself living by her wits among cut-throat highwaymen, spies and smugglers. With peril at every turn, Mosca uncovers a dark plot to terrorize the people of Mandelion, and soon merry mayhem leads to murder . . .Winner of the Branford Boase award, Fly By Night by Frances Hardinge has an unforgettable cast of characters and an inspiring message at its heart - sometimes the power of words can change the world.Fly By Night is followed by its thrilling sequel, Twilight Robbery.
Fly By Night Press Reviews
Everyone should read Frances Hardinge. Everyone. Right now. -- Patrick Ness
Intricate plotting, well-developed and fascinating characters, delicious humor, and exquisite worldcraft envelop readers fully into this richly imagined world. -- Bulletin of the Center for Children's Books (starred review)
Incredibly well written. -- Seattle Times
A rich and intensive tale. One to keep an eye on. -- Publishing News
A rollicking read to be savored. -- Bookseller (London)
A wonderful and wondrous novel. Frances Hardinge has joined the company of writers whose books I will always seek out and read. - Garth Nix
A rollicking read to be savored. -- Bookseller (London)
If you loved this, you might like these...