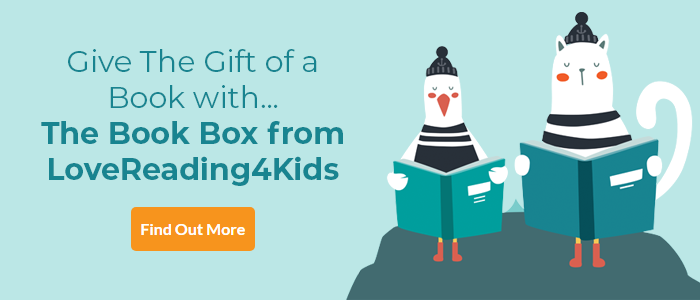 A Little Alphabet Review
July 2018 Book of the Month |
Buy a book by Oliver Jeffers and you become owner of a complete and perfect work of art. A Little Alphabet is so much more than an alphabet book. Each page features one object, one letter, one word, yet each is a story in itself and will prompt readers to fill in the background to these characters and things, or imagine what is going to happen to them next. Jeffers's scribbly line fills each with movement – no jelly for example could be wobblier than the one that illustrates J. Characterisation is created through dots for eyes, just a line or blob for a mouth, and this is a triumph of simplicity and sophistication. A book for readers of all and every age.

We've got some great stuff related to this book in our KidsZone.
Head over there and check it out now.
A Little Alphabet Synopsis
From Astronaut to Zeppelin, this is no ordinary alphabet.... Boldly colourful, funny and specially adapted from Oliver Jeffers' highly-acclaimed Once Upon an Alphabet, winner of the CBI Book of the Year, this sturdy edition is perfect for younger readers.
A Little Alphabet Press Reviews
`...combines classic storytelling with stunning artwork. Parents and kids will love to read this again and again The Bookseller
Praise for 'Lost and Found':
`Beautifully illustrated, simple warm story...little children will love to share it. Carousel
`My picture book of the year, a joyful exploration of the power of friendship. Irish Independent
Praise for `How to Catch a Star':
`The best recent picture book by light years... stylishly spellbinding. Telegraph
`Hail to new talent... If only all picture books could be this good. The Bookseller
If you loved this, you might like these...