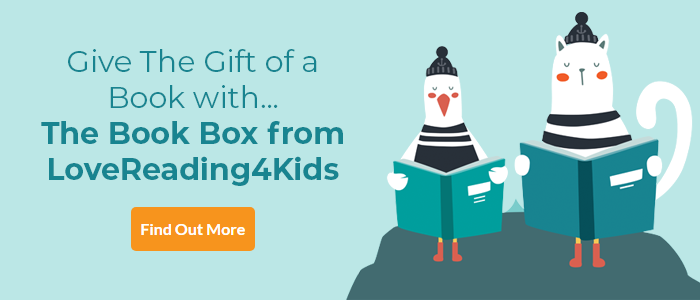 LoveReading View on Into the Jungle
Revisiting and reimagining the world of The Jungle Book and what happened next to all the characters. These engaging stories make an interesting comparison to the originals
Award-winner Katherine Rundell has already taken readers on thrilling journeys over rooftops, across the Russian steppes and of course deep into the forest. She understands absolutely children's longing for wild adventure and no-one is better suited to write new stories for Kipling's Jungle Book characters. This very handsome book, which features beautiful colour illustrations by Kristjana S Williams, tells five different stories, and with each perfectly-imagined episode adds to what we love about Kipling's unforgettable characters, including Bagheera, Baloo, Shere Khan and Kaa. It opens too with a story about one of the most interesting characters, Mowgli's fierce wolf-mother Raksha, who has long deserved more time in the spotlight. These are stories of bravery and cunning, full of excitement and danger, but most of all they are stories of loyalty and community, and by the time they reach the end, readers will be daydreaming themselves into the jungle family. Mowgli links all the stories, and has his own of course, and is exactly the same impetuous, selfish, boasting but warm-hearted, generous boy drawn so vividly by Kipling. In fact the book does exactly what sequels should but seldom manage - it tells us new stories that grow out of the originals, and enhance and enrich them.
Other Info
You might also be interested in these other brilliant sequels: Wishing for Tomorrow by Hilary McKay, an inspired sequel to The Little Princess, and Peter Pan in Scarlet by the incomparable Geraldine McCaughrean.
Into the Jungle Synopsis
Into the Jungle is a modern classic in the making, as Katherine Rundell creates charming and compelling origin stories for all Kipling's best-known characters, from Baloo and Shere Khan to Kaa and Bagheera. As Mowgli travels through the Indian jungle, this brilliantly visual tale, which weaves each short story together into a wider whole, will make readers both laugh and cry.
Rudyard Kipling's The Jungle Book, first published by Macmillan in 1894, is one of the most enduring books of children's literature, delighting generations of children. Katherine Rundell has taken this as the basis of her new and enchanting tale, sharing the early years of favourite characters and informing the creatures they become in Kipling's classic, with stories about family and friendship, loyalty and jungle law, and a final battle which will decide the future of the forest. A gorgeously produced gift hardback with foiled cover, a ribbon marker and colour illustrations throughout by creative genius Kristjana S Williams, this is truly a book for all the family to treasure and share.
Into the Jungle Press Reviews
Following her Amazon-inspired Costa win Rundell transports us to the Indian jungle for a collection of origin stories for Kipling's best-loved Jungle Book characters, told with charm, with and personality. For children of seven plus, with lush, wild illustrations by Williams. These are unforgettable tales of friendship, bravery and jungle lore, and Rundell's writing is an intoxicating mix of precision and wildness... and the lush drama and colour of [Williams'] work makes this an exceptional gift book. -- Fiona Noble Bookseller Children's Buyer Guide, Highlights of the Season
If you loved this, you might like these...